We you would like to present the new number of the magazine: engawa #15. For this number we have possessed Pepe Llinás's collaboration as special guest. We hope that it is of your interest.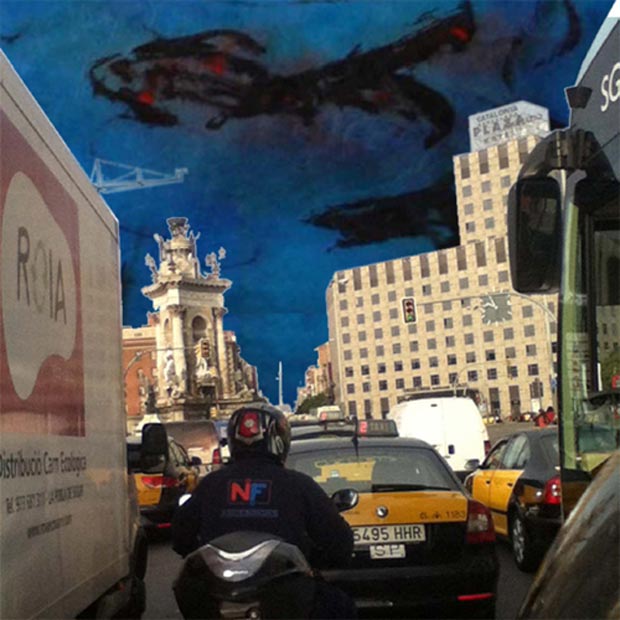 For us it has been a complex and special number at the same time, as it explains in the publishing house:
"Pepe warned me, when I went to his study to invite him to take part in engawa, that he preferred doing as Quetglas, offering us an image, and moving away. Ultimately it agreed to take part and left a mystery us for resolving, a multicolored photomontage under the blue sky of Perico Pastor.
Something in this image has taken to us adrift (1), Few ones found firm and some handles, even, they sank in her: "That is clear that I tried it with this Llinás's worrying photo even I was about once or twice the square Spain …". The articles tend to the loss, to the disorientation or to the local confusion, as if all of them, irremediably, had met dragged by the entangled chaos of the image. Nevertheless in opposition to the first appearance there is in all a moment of happy hope."
Publishing
Agua · Josep Llinás
Preferiría hacerlo · Carlos Cachón
El manual del buen Armando · Matías Grimaldi
La rotonda y el cubo · François Guynot de Boismenu
Cíclico · Javier de las Heras Solé
Ciudad confusa · Rubén Páez
Lugar reflejado · Montse Solano
Correspondencia circular · Pablo Twose and François Guynot de Boismenu
Búsqueda para satisfacer el conocimiento de la actividad arquitectónica y tangentes que se generan. La idea es crear un espacio para divulgar los diversos proyectos en busca de nueva inspiración y de intercambio.