I propose not to speak of sad things in this blog. Principally because it does not serve for anything; not at least to relax. Crying is good, even hygienic, but to complain about everything is of nenazas, or of football players. In addition, what am I going to say? We all know it. Why to insist? So I will not enter to this rag.
The life is very unjust, naturally that yes. It already I learned it of child with Félix Rodríguez de la Fuente programs of the Source. The parejita of dormice caretos was so satisfied preparing his burrow and gathering food for the winter and suddenly the tawny vulture was coming and zasca! There is no right. This should not be like that. Rightly when you they had taken fondness to the dormice, do not bother me. Everything is like that of cruelly. It is the life.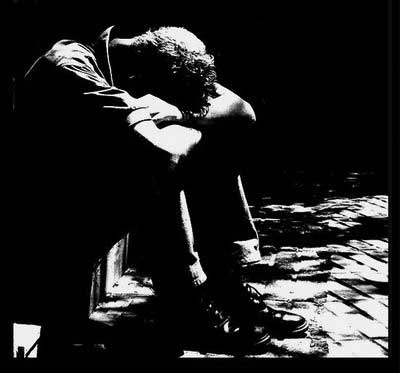 The architects we have had a lot of work and many prosperity a few years ago, and suddenly it finished quite. It is not that we have lowered fifty, one sixty seventy per cent. It is that it has done bang and we have remained to two candles. And the last works that we did neither are received by us we nor will receive them ever, but we have to continue paying, and paying, and paying.
Well, this is like that.
Already it is. It was ended.
Clear. And what we are going to do to him. Besides this many people suffer the unmost just diseases and all luck of misfortunes that do not deserve. Why? This way it has been always, but now it seems that it is more. Everything is more gray, sadder, more unjust, and everything contributes to that we are with a terrible discouragement and a pessimism, which all the aspects dye and they us embitter furthermore our life.
It is not possible to say anything. I do not have right to say anything more, not at least to trying to take iron from all that, because it has it. It has a lot of iron.
Persons who not only cannot gain the life him, cannot survive, but, especially, they feel useless, feel failed, feel incompetent, awkward, silly, unsuccessful, stupid, ignorant.
Not! It yes that not!
People that English puts to study, or computer science, or what is, because it needs to be said to yes same that the fault is not his. So it is clear that it is not a his fault! It be be good! Valid people, who knew (and it can) calculate a structure of concrete, which it knew (and it can) sell a floor, rent a parking lot, prepare a contract of sale, do a few teachers in a cloth, mount the ferralla of a girder or fix a stake for one I restate. And now it turns out that they do not know anything. It is necessary to reinvent. There is that reconvertirse, they say to us.
I you warn it: do not say to me that I have to reinvent myself. If you estimate your physical integrity do not say it to me. So clear that us we all are reinventing, to every moment and by force, accepting works and doing foolishness that we would never have suspected, giving more returns that an idiot, spending petrol for nothing, of here for there, being calling times thousand to see if they pay to us at least a part of the invoices that owe us (and spending more shame than our debtors, and receiving a guy of nobody), going to workshops chorras that organize the colleges, the schools, the institutes and the fish-ponds of company, making us enterprising who always we it have been, that we have spent the life to ourselves there, in the turn, waiting to the bull to portagayola ado you arm that a pencil, an escalímetro and a calculator, and that we are never had afraid either to any miura or to any vitorino. What happens is that the bulls were ended and now we have to fight ticks and mosquitos, which not only it is more difficult, but in addition, you do what you do and however much you work and suffer, cannot be fought, you nor can obtain of them either any ear or any tail.
We are accustomed to giving us butts against a wall, but already we find not even the wall to open the head us. Please, a good wall to stamp on her the brain. We do not ask any more.
Always we are saying that we study a difficult, very demanding, but exciting career, and that we have exercised a not less difficult, not less demanding and not less exciting profession. Now, nevertheless, we feel that we live a very difficult and very demanding, but not exciting at all epoch, and us is the lacking in passion one completely. All the sticks of the shelter from the sun have fallen and we have realized that there is nothing.
And nevertheless…
And nevertheless I had not seen till now so many architects filled with enthusiasm by the architecture. In the ludicrous epoch of the boom we all were the too busy ones making leaned, or what was, and we did not have time neither to turn the pages of our books, neither to read, to think.
Now, on the contrary, we still have less money to buy books, but more time to read those that we buy then, and to which we did not do the case that they deserve.
Now many architects (young women and not so much) raise and raise photos of architecture to facebook and to twitter, have blogs, enter debates … they love the architecture more on that and they never show and comment.
On the other hand, there were at the time too many architects who were travelling several centimeters over the soil, and he does not stop being soother that finally they have landed and human beings have turned. It was a very rare thing to have to support and suffer them them.
I see and read companions very in love with the architecture, very devoted to her, very intelligent and with very much talent. Ojalá could be lived of this. Ojalá the mere love to the architecture out in yes same it forms a of life. (Almost it it is, only that pays neither the mortgage nor the shoes).
Homero, that was an axe saying platitudes with a great breath, he says in the Odyssey (I sing the VIIth) that
"there is no thing more inopportune than the damned stomach, which it incites for force us remind of him",
and as also it was an axe repeating the concepts, it turns it to saying in the singing the XVIIth:
"When it has appetite, it is not possible to silence to the damned stomach that is in the habit of transporting so many misfortunes to the men".
And again in the same singing:
"The wretched stomach, the damned stomach, which it provides males without I count the men".
The idea is that the human beings we would be capable of doing heroic gestures and of confronting speculative filigranes if it was not for the need that we have to fill the stomach every day; need that leads us to selling crecepelo from door to door, to being sports chroniclers or even to working.
Well. It costs. It is indisputable. I can neither forget it nor to despise. I cannot make a singing love to the architecture and say to my companions who should enjoy his contemplation and his study though they do not have the minimal indispensable income to confront the most urgent needs of the life.
But yes that I dare to speak to them of another Homero: A practical philosopher. A "poor man" (for me a rich, happy and privileged man where them there exists) that dreams of simple paradise: the beer, the TV, to waste time every Sunday (and the rest of the week), to eat… It works little, and the mistakes that it commits end up by being solved for yes alone. His wife adores him and his friends also.
The one who does give more?
When everything is ruined, when already we do not know where to look not where to fight, there appears Homer's authorized voice, his powerful example:
– That does not spread the panic! I will recover the money selling one of my livers. I can live with one. Because Homer yes knows what wants, and how to obtain it, and it teaches all to us.
– The whole life I am had sleepy: to obtain all my aims. And it does not wrinkle because to others it they goes better than to him. What goes.
– It will have all the money of the world, but there is something that it will never be able to buy … a dinosaur! He is a conformist, placidly, happily. Nothing of be reinventing, nothing of doing stupid workshops:
– Children: you tried It to the maximum and failed. The lesson is: to never try it. And when, regardless it, the world is ruined:
– Normally I do not pray, but if you are there save me, Superman.
José Ramón Hernández Correa
PhD Architect and author of Arquitectamos locos?
Toledo · september 2013
Nací en 1960. Arquitecto por la ETSAM, 1985. Doctor Arquitecto por la Universidad Politécnica, 1992. Soy, en el buen sentido de la palabra, bueno. Ahora estoy algo cansado, pero sigo atento y curioso.