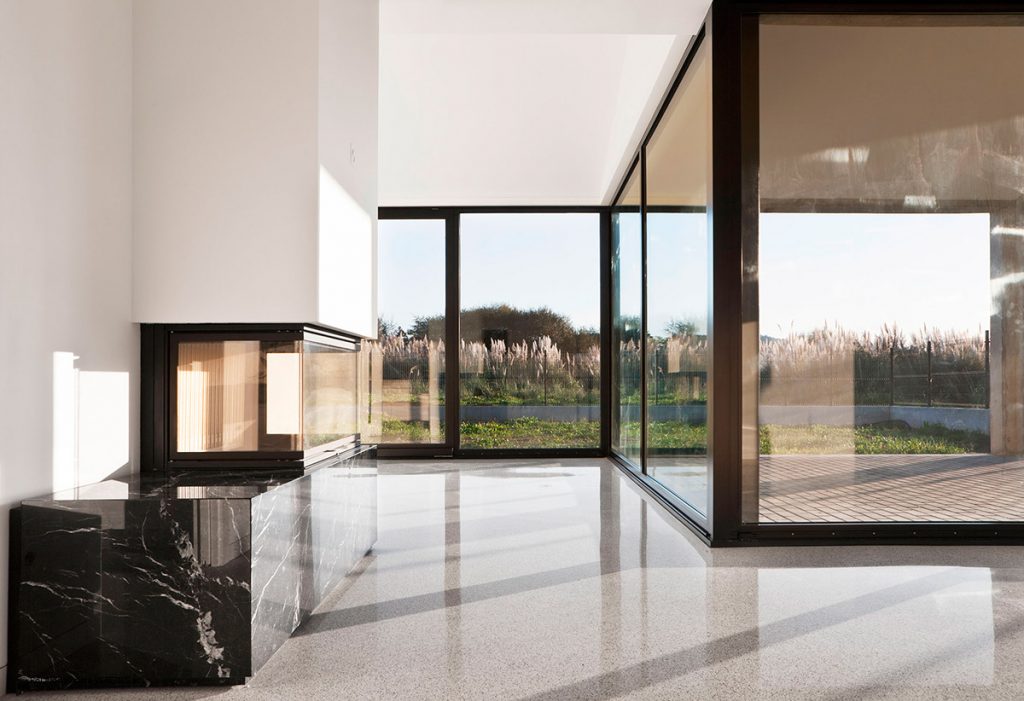 In this house of ground floor a system appears, in I make concrete the M.E.R.A. (Multisystem of elimination of Absurd Tours), which is not different things that to try that the corridors it are not. For it a scheme develops striping of squares and golden proportions that, old-fashioned, concatenate the spaces diagonally.
These striping are identified in the exterior in the cover, generating a tooth of saw that cuts the sky and that, somehow, he him says to the meteorological Galician gods that it is prepared for what avenges.
Already it is. Inside only to look for the empty box in every stay, only to seek to be a bottom, only to look for peace, only to look for corners, alone mere architecture.
Work: M.E.R.A. House
Author: Soma Arquitectura (Inés García Dintén, Susana Vázquez Rodríguez, Fernando Martínez López, Miguel Carballido Pensado)
Year: 2016
Location: Mera. A Coruña. Galicia. España
Building company: Aticoruña
Photography: Roi Alonso
+ somaa.es