A photobook to connect urban music and architectural object.
Selling bricks and exposing architectural avant-garde is an audiovisual archive project developed by Pablo Ibáñez Ferrera and Antonio Giráldez López since 2018. To date, it has taken the form of Instagram feed (@kellycorbusier) and publication. Selling bricks captures avant-garde architecture and cases of special relevance represented in urban music video clips in Spain.
200 pages, almost 100 video clips and unpublished plans of an architecture that transforms into a stage. Buildings that are traveled to the rhythm of hi-hats, autotune and dog like no photographer or specialized magazine has ever done. A displaced look that, however, shows and discovers details or buildings to an audience that can only be counted on with millions of visualizations. A text by the journalist and music critic HJ Darger is responsible for introducing us in this imaginary of contrarian planes and YouTube frames.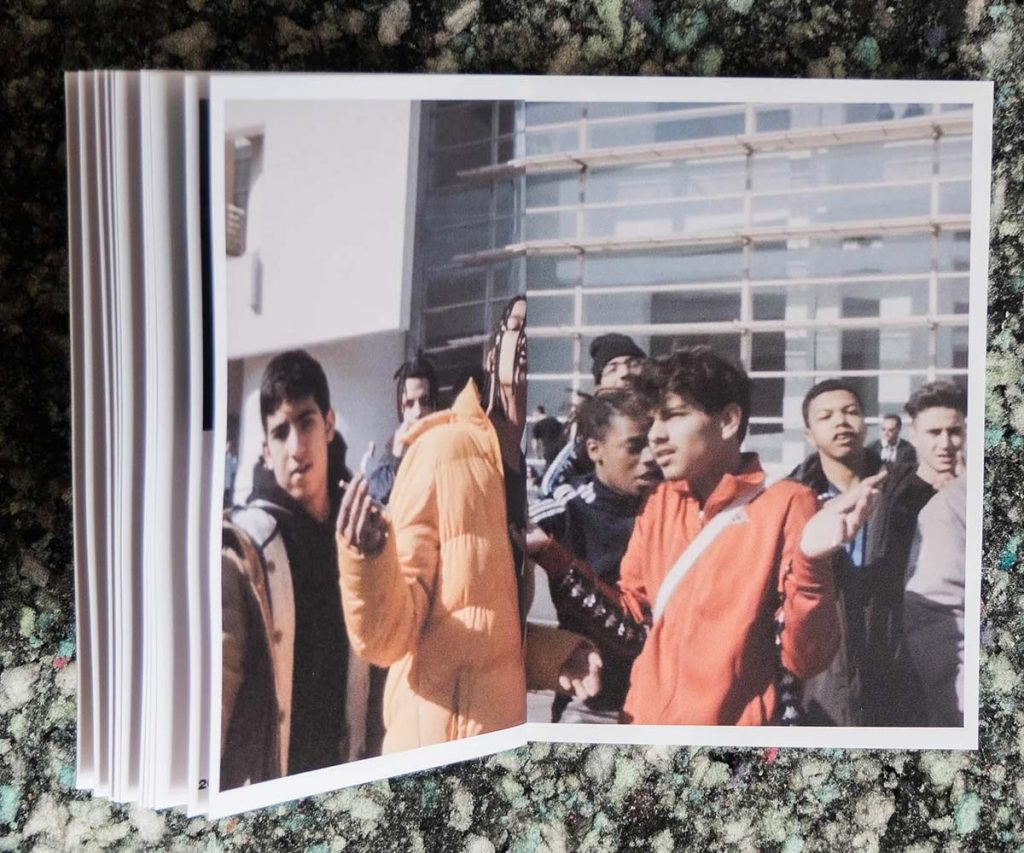 "These works are placed comfortably in the cracks of the representation or we could even say beyond the representation. The architectural has been observed historically, like any cultural product, under a textual, symbolic and iconographic approach, defining an architecture-object or architecture-sign that acted in social terms.

That is, we have read the architectural work as a firm ideological text, scrutinizing in its forms the most stable and persistent values of culture, understanding that the institutions symbolized these values in their monumental constructions. However, I would like to understand in this text the architectural material that is alien to its linguistic meaning or its symbolism, to think of it as a notion of distributed agency that responds to the interrelations between humans and nonhumans.

How can it be that at the MACBA I'm being asked to confront the mobile camera?

What are the affects that the Madrid towers display, the Pelli tower in Seville or the Agbar tower in Barcelona in front of the generation of urban artists??

The material has not needed a constructivist narrative to be present in the scene.."

Fragment of Beyond Representation, by HJ Darger
Búsqueda para satisfacer el conocimiento de la actividad arquitectónica y tangentes que se generan. La idea es crear un espacio para divulgar los diversos proyectos en busca de nueva inspiración y de intercambio.