This work gathers eight interviews to the first women dedicated to the architecture in Galicia, and the statement of the arquitectas contributes us in his professional and social context (without forgetting the personal thing), constructing a history that goes from the 40s to the current importance. There is accompanied every interview of a brief biographical annotation, a photography and a work of representative architecture.
The original audios can consult in the repository of the UDC.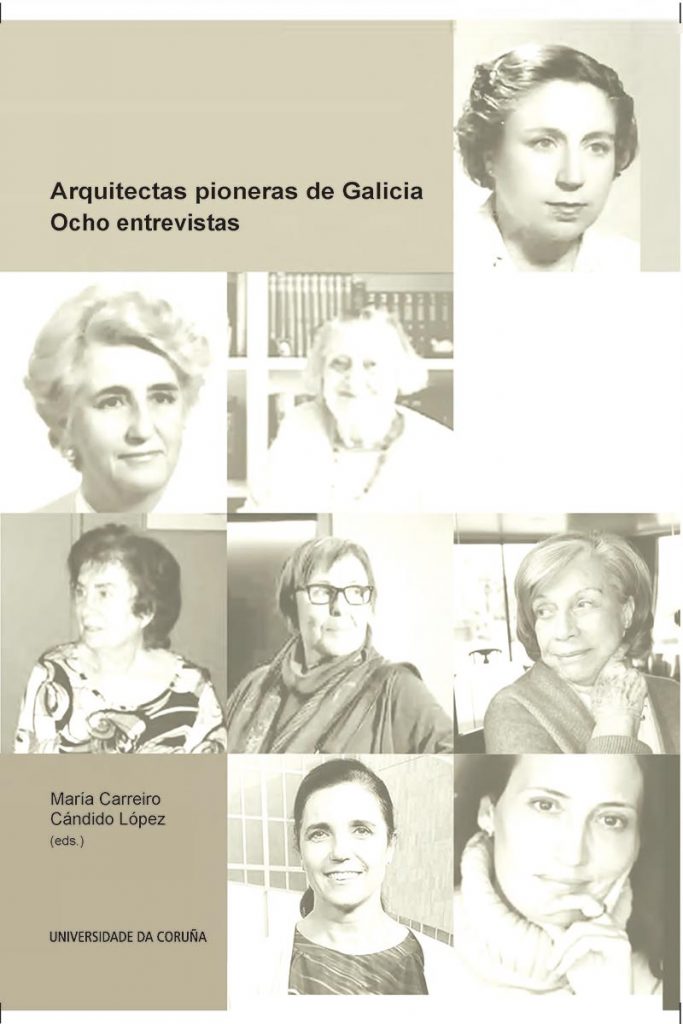 The origins are precise. Beginning is to examine the happened, to summarize, to breathe and to look over the horizon, to undertake with the sight in the distance. These interviews form a part of this look backward to walk towards ahead. In each of them there join a brief biographical annotation and a photography; as closing, the professional occupation learns with a work of architecture.
The practices arquitecturales of eight professionals considered place in four phases: Precedent, 1940; I initiate, 1958-1960; Continuity, 1966-1975; and Consolidation, 1975 in forward. Rita Fernandez Queimadelos, titled in 1940, is the first Galician in studying Architecture, and it is possible to consider to be the first Spanish arquitecta in practising professionally. In the decade of the 60s, one agrees Elena Arregui Cruz-López in Santiago de Compostela and Miracles King Hombre returns to To Corunna. They are followed By Myriam Goluboff Scheps – Argentine of birth and formation, and teacher in the School of Architecture of To Corunna – and M ª Jesus Blanco Piñeiro – who establishes himself in Ourense-. With posteriority, Julia Fernandez de Caleya Blankemeyer joins to the mentioned school. Pilar Rojo Noguera and Teresa Táboas Veleiro complete the index, who in the first decade of the 21st century visibilizan, in addition, in the political life.
The text identifies and announces these first women dedicated to the architecture in Galicia, simultaneously that shapes the statement of the arquitectas in his professional and social context, that is to say, he constructs his history. All are named pioneers, and they have been incorporated into this work following a double criterion: first, his origin, his root; and in second his accession, the labor and professional entail with the Galician territory.
Búsqueda para satisfacer el conocimiento de la actividad arquitectónica y tangentes que se generan. La idea es crear un espacio para divulgar los diversos proyectos en busca de nueva inspiración y de intercambio.