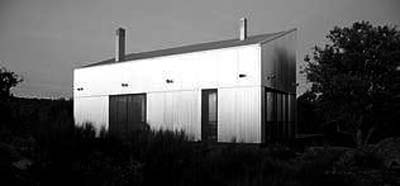 The architect has gained the prize for his house Garoza 10.1, also finalist in the Spanish Biennial show of Architecture and Urbanism, and selected for the Premis FAD 2011 and the Prizes Mies Van der Rohe of Contemporary European Architecture 2011.
In words of the architect,
«An exciting experience that aúna the old aspiration that the architects have chased from the modernity to project houses to be constructed in a factory, with the idea of «installation» o «piece» that cultivates the contemporary art «.
Construccion Basic 10/1 from estudio Herreros on Vimeo.
[…]
Jaume Prat
+ article is published in scalae.net