Four months after his temporary closing, the Archaeological National Museum (MAN) opens again his doors. From morning until December 30 it offers a program of holding a permit, before compound visits, of 90 minutes of duration. The visitors will be able to be witnesses of the transition of the final process of the civil works (arrangements in the building) and museológicas (restoration of the works of art) to the first phase of the definitive opening of the Archaeological one.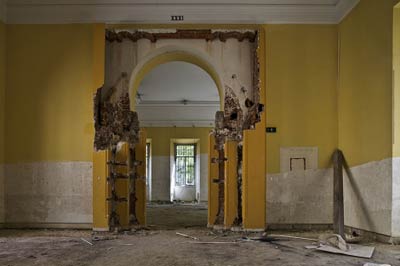 At the beginning of 2012 there is foreseen that there is ready the Permanent Exhibition, which will possess 200 better pieces of the collection of the MAN. Also two exhibitions will be enabled: ' Of Office to Museum ', that tells the history of the center, and ' Architecture and Heritage ', to be able to understand the relation between the History and the Arquitecura. The aim of this new initiative is triple. On the one hand there is tried to give to the ' average citizen ' the option to attend the process of restoration of the pieces. It is slightly habitual that the public could observe closely the work of the technical personnel, and from the MAN they think that it is the only opportunity to know and to penetrate into the different phases of the Archaeology.
[…]
Maria Cappa
+ article is published in el mundo
Búsqueda para satisfacer el conocimiento de la actividad arquitectónica y tangentes que se generan. La idea es crear un espacio para divulgar los diversos proyectos en busca de nueva inspiración y de intercambio.