"The multidisciplinary 12 looks::Riverside project promotes the creative investigation To Corunna and the Ribeira Sacra they are the locations in those who develop the initiatives."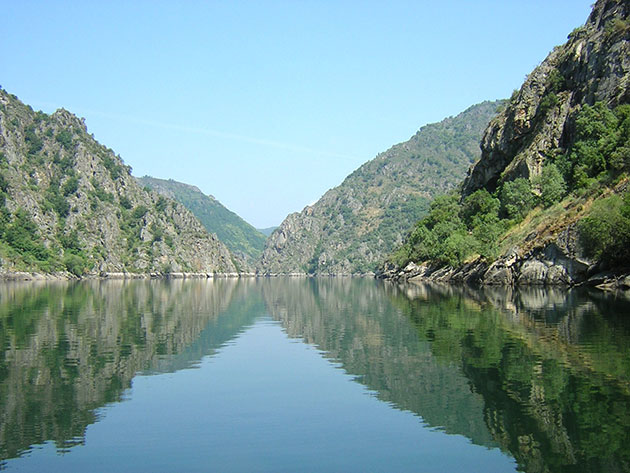 The Vilaseco Creative Laboratory Gallery and Hijos de Rivera Corporation present the program 12looks::Riverside, a cultural multidisciplinary project that develops in two very differentiated environments, the urban one, in A Coruña, and other one rural, in the Ribeira Sacra, based on two axes:
· Exhibitions and chats: Anually there is done a selection of twelve creators linked to the architecture, the plastic arts, the graphical design, of furniture or the crafts, which of individual form and once a month they think over, they work and disertan before the public in the gallery on a selection of representative images for them.
· Riverside: Under this name there has been extended the radius of action of the project up to the Ribeira Sacra, where two complementary activities appear. The first one consists of the celebration of a few workshops directed the interested public given by four of twelve mentioned artists.
Parallel, inside this second offer, there are summoned by opened and international character three scholarships of investigation, which they include a month of residence in the zone, on plastic arts, architecture and crafts.
The principal aim of these helps is to promote the project execution which results represent an advance of knowledge, experimentation and sustainable development of the rural area of the zone of the Ribeira Sacra.
Each of the helps will have a duration of three months, understood between September 1 and November 30, 2016. Within this period it will be destined one month to the residence of the beneficiaries in two locations of the Ribeira Sacra, placed in the population ourensana of Castro Caldelas and in Chantada's lucense. The selected ones will receive a monthly assignment of 1.500 Euros and the term of presentation of the projects it finishes on May 31, 2016.
Búsqueda para satisfacer el conocimiento de la actividad arquitectónica y tangentes que se generan. La idea es crear un espacio para divulgar los diversos proyectos en busca de nueva inspiración y de intercambio.