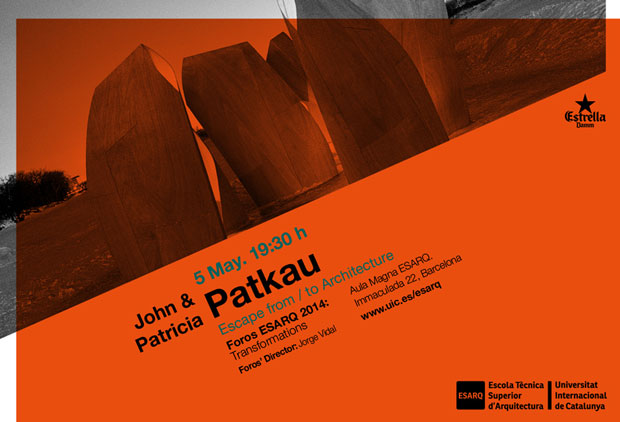 On Monday, the 5th of May there visits the Canadian office Patkau in the last conference of the cycle "Transformations" His Forums ESARQ 2014. We wait for you to them 19:30h in the assembly hall.
The study Patkau Architects was founded in 1978 in Canada by John and his wife Patricia. Along his career Patkau he has been an awardwinner with different prizes as the Royal Architectural Institute of Canada Gold Medal, and is A Member of Honor del American Institute of Architects (AIA) and of the Royal Institute of Bristish Architects (RIBA). Between his last projects the Varsity Centre emphasizes for High Performance Sport (University of Toronto) or the School of Art Building (University of Manitoba), between others.
Búsqueda para satisfacer el conocimiento de la actividad arquitectónica y tangentes que se generan. La idea es crear un espacio para divulgar los diversos proyectos en busca de nueva inspiración y de intercambio.