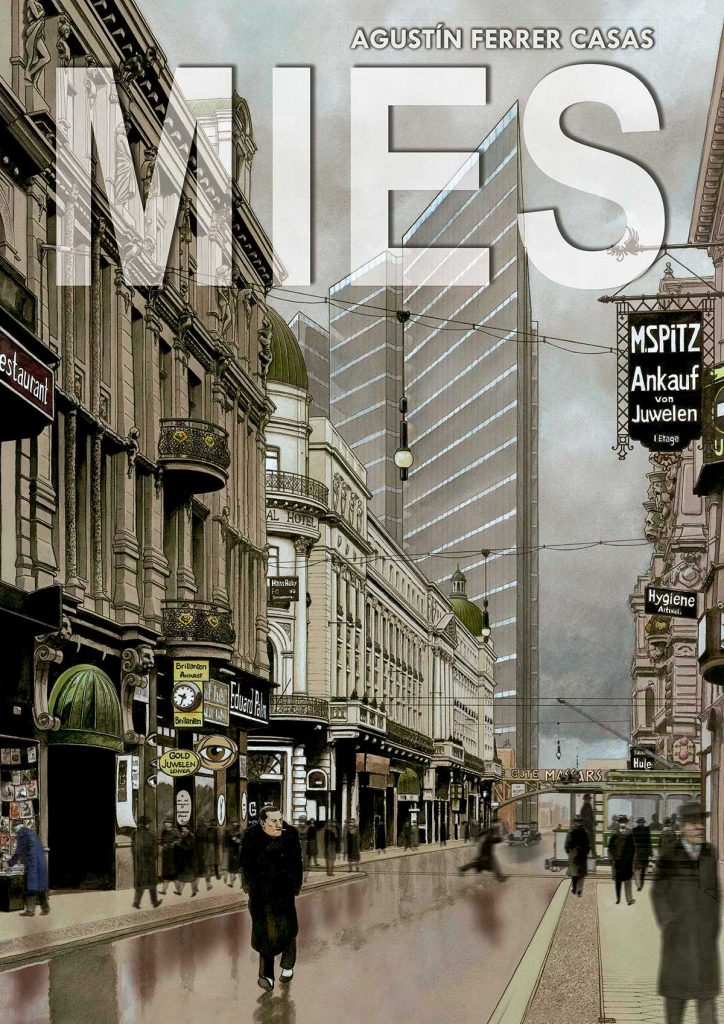 In the course of the flight to West Berlin to attend the laying of the first stone of the National Gallery, the famous architect Mies van der Rohe takes stock of his hazardous life with his grandson, the also architect Dirk Lohan. Memories of the most convulsive times of the twentieth century in which projects, clients, partners, adversaries, friends, lovers …
In short, an intense life marked by the ambition to build. But above all of them, the clear memory of a fact that can not be forgotten and that has always been kept secret.
– In 2019 marks the 50th anniversary of the death of Mies Van der Rohe.
– He led the avant-garde Bauhaus school until its closure by the arrival of the Nazis.
– A journey through the most important moments in the history of the 20th Century.

The Agustín Ferrer Casas´s comic.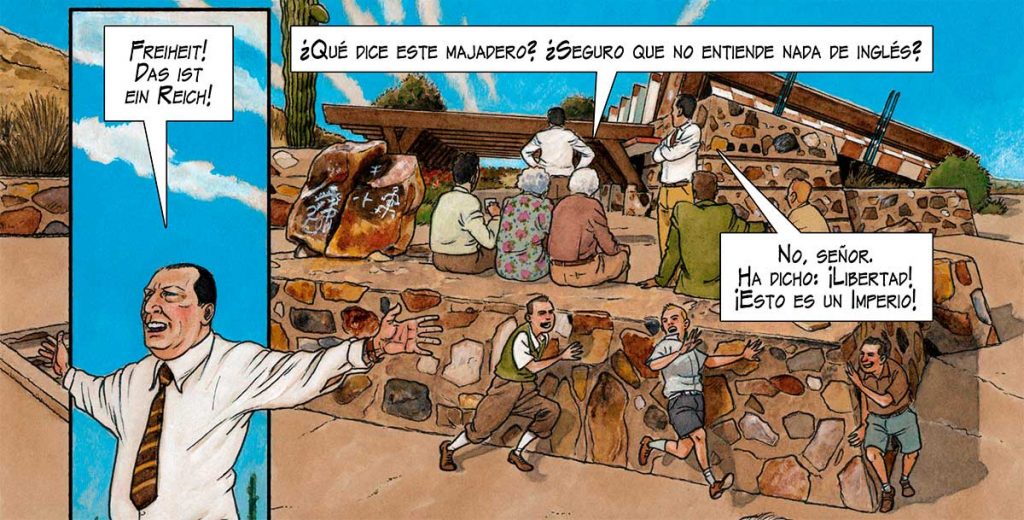 Coinciding with the 50th anniversary of the death of Mies van der Rohe, its author Agustín Ferrer Casas, makes a tour of the life and work of the great architect. A journey through history seen through the eyes of a man obsessed with building. Someone who lived through the most convulsive moments of the 20th century: two World Wars, the rise of Nazism, the resurgence of the United States as the world's leading power, or the birth of the vanguards.
It has been four years of hard work and hard documentation. The album has had the invaluable participation of Anatxu Zabalbeascoa, inspirer of this project through his writings on Mies van der Rohe in media such as the newspaper El País.
And we are pleased to announce that we have the collaboration of Norman Foster, who opens this work with an eloquent prologue.
Búsqueda para satisfacer el conocimiento de la actividad arquitectónica y tangentes que se generan. La idea es crear un espacio para divulgar los diversos proyectos en busca de nueva inspiración y de intercambio.