Between the persons' legion that his better secrets guard here, it is called specially the attention the nourished group of architects who chose this place to place in him his dreams. And as, with very different styles, they have could find the integration of his offer in this territory of sand and sea, today better protected than yesterday thanks to the action of the Consellería of Environment of the Galician government, which enclosed keeps opened a center of interpretation of the Park.
The first architect who discovered Corrubedo as place of rest was the pontevedrés Alejandro de la Sota (1913-1996).But in spite of being one of the professionals mas quoted of his epoch, it was limiting itself to renting a modest house for the summer. One of the popular mas Galician architects of the modernity, Jose Manuel Gallego Jorreto, constructed here an one-family housing already thirty years ago. Then, this architect, already was speaking about respect to the nature and integration in the landscape. Galician Jorreto was one of the first persons who pleaded for the declaration of Nature reserve for this zone.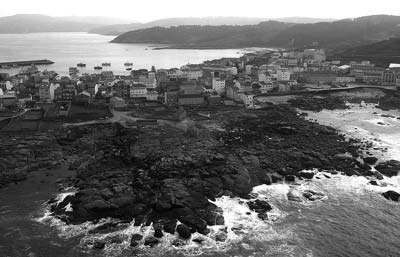 […]
+ article is published in galiciaparaelmundo.com
Búsqueda para satisfacer el conocimiento de la actividad arquitectónica y tangentes que se generan. La idea es crear un espacio para divulgar los diversos proyectos en busca de nueva inspiración y de intercambio.