Having walked along Amsterdam is difficult not to think that the city informs seems to have been constructed in agreement to an agreement between the public thing and the private thing. A generous and responsible agreement that he benefits to both: the great wealth of the public space of the city is guaranteed by the appropriation that of does the private space. This appropriation is made sometimes by operations as simple as place a few plants or a chair in front of the door of a house, or taking part of the activity of the house beyond his walls, to the street, of an uninhibited and spontaneous form. On having walked along the city, amazed still by this complex mesh of transport that define it: bicycle, streetcar, small and big barges, has the sensation that the complexity of the interior private space that is glimpsed across the windows, does not fit already between his walls and it does not have any more remedy than move to the street, and this adjournment of the personal, familiar activity, of the house turns into a gift so simple as intense for the street, into the form of to bloom of a shrub, of an unexpected workshop, or of a bottle of wine with friends after the work. And to all this occasional and "abnormal" occupation of the public space for the private space – to which there is not foreign the formal structure of the city itself and the equilibradísimo I use of the ground floor of the buildings with trade, offices and housings-, it answers that one to him with the same generosity, making possible the construction of spaces of privacy known in other cities. This way, this situation, germ of a civil rich and complex life, comes from this simple and generous agreement between the street and the house.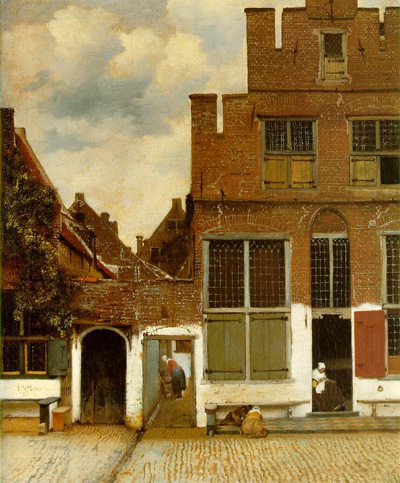 José Valladares
santiago de compostela. february 2012
Arquitecto por la ETSA Barcelona, 1996 y socio fundador del estudio rvr arquitectos ubicado en Santiago de Compostela.