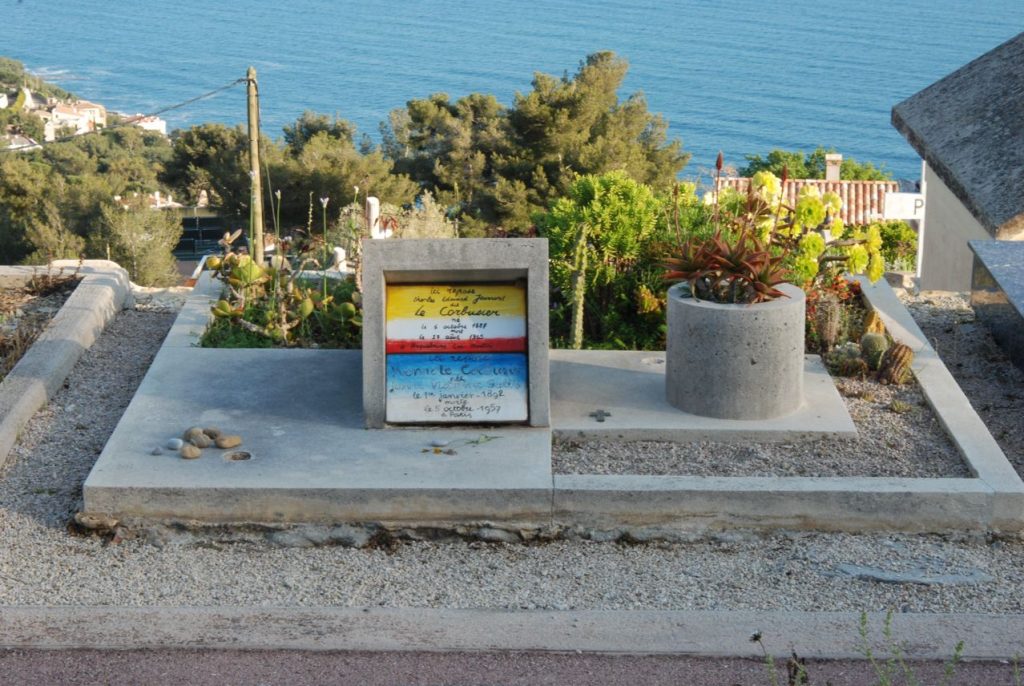 "Nothing is transmissible but Thought" is the title of the last text written by Le Corbusier before his death in 1965. A phrase that explains in a very complete way the reason why the legacy of this man has had irreplaceable character for the development of architecture. Because it was not only through the orderly dissemination of his work, carried out with the intention of making accessible to all the motivations that led him to do what he was doing, published in the eight volumes of Complete Works that, as one once the English critic Kenneth Frampton, they are the best exposition of the Method of modern architecture. But also for the permanent exercise of writing using a very personal, attractive, passionate prose, impregnated with a humanistic vision of universal ambition that made him an exceptional spokesman for the concerns of his time.
My training as an architect owes much to that thought that Le Corbusier endeavored to transmit. Or – I correct myself – to the interpretation that I have given to the word with which he wished to express it. It is no longer the forms of its architecture that have an impact on what I do, even if they point out some important coordinates, but rather the desire to honor an attitude, a vision of the role of the architect and architecture, in a way of seeing the world from the discipline, which seem to me essential references to understand what is before us.
The legacy of this exceptional man included, precisely as part of his vision of the world, much of his personal life. Thus we learn for example of devotion to his mother, who built a small house on the banks of Lake Geneva in Switzerland that is a true poem of simplicity and clairvoyance on the resources of new architecture, far from any pretension, beautifully simple, permanent lesson for every architect who wishes to preserve a vision of the essential. Or of his quiet relationship with Ivonne Gallis who remained consciously in the background away from all publicity, but who was a constant companion; expressed in a moving description of his last moments, which he attended, taking him by the hand.
Or of his passion for the sea, for the Mediterranean, which he visited every summer, looking for a solitary place in Roquebrunne-Cap Martin, in the south of France, right next to the border with Italy, where he built a tiny cabin, which known as Le Cabanon in French, based on dimensions of the Modulor, the normative system to which he dedicated a large part of his life. From his search towards the southern limits (tirelessly to the South, he once wrote) that led him to build a city in India, Chandigarh, which today is the cultural heritage of that millennial country. And they explain why many of their teachings germinated with vigor and brilliance in these countries of sun and heat.
I have already mentioned that a recent trip with my wife was largely a pilgrimage that through architecture sought to revive certain messages of this character of the world captured in early times of my life. And its culmination was a personal desire to know the little bay in which, swimming as he liked to do in the mornings, his heart stopped beating. I had read about the circumstances of that last moment. That his body had been seen by a fisherman and taken to land. That funeral tributes were made a few days later in the courtyard of honor of the Louvre where he spoke a few words André Malraux. And then he had been buried in the cemetery of Roquebrunne where his wife lay a few years before.
I had seen a photo of a recent commemoration in that place and I wanted to visit it to pay tribute to this man, who being so distant in time, of unreachable size of artist and separated from me geographically and culturally, I have nevertheless incorporated a kind of private santoral with other people, artists or not, surely sinners, but key characters in the formation of my conscience.
Thus, upon arriving at the hotel, we took a route to the cemetery.
It is built with terraces on a steep rocky slope that faces the sea. We were guided to the grave by one of those friendly Frenchmen typical of the South of that country who repaired the grave of his family. We reach the terrace J where a few meters before a space dedicated to the dead of the last war, presided over by the French flag and a pine carefully pruned as an abstract sculpture, is the simple grave of Ivonne and "Charles-Édouard Jeanneret dit Le Corbusier", died on August 27, 1965, yesterday 43 years ago.
There my wife and I were for a few minutes in recollection and taking the thought to certain personal worlds inevitably linked to the mystery of the relationship between one and the world, between the limitations of personal smallness and the borders opened by human beings who lived to leave timeless footprint.
Today I write I remember a forum in our Faculty of Architecture promoted by Carlos Raul Villanuevaa a few months after that August, in which I participated as a young teacher who knew the enthusiasm for the work of the absentee. That day Villanueva expressed himself excitedly, until almost the tears, of the one whom he admired and considered his friend. The other participant, very up-to-date, very iconoclastic, spoke with the distance towards the character that was already starting to become fashionable. I referred to the attempts, some years before, in which I actively participated, to invite him to build the Palace of Justice in Caracas, an invitation that he declined for health reasons. And maybe I talked about the personal treasure that was and is for me a letter that he sent me, with a drawing of the Ganges delta made from an airplane, destined for an academic publication that he thought about doing his work. And that I will do sometime.
Drawing presided by a phrase written in his own hand that still suggests many things to us and encourages us to continue:
"Everything comes to the sea".
Óscar Tenreiro Degwitz, Architect.
Venezuela, august 2008,
Entre lo Cierto y lo Verdadero
Es un arquitecto venezolano, nacido en 1939, Premio Nacional de Arquitectura de su país en 2002-2003, profesor de Diseño Arquitectónico por más de treinta años en la Universidad Central de Venezuela, quien paralelamente con su ejercicio ha mantenido ya por años presencia en la prensa de su país en un esfuerzo de comunicación hacia la gente en general de los puntos de vista del arquitecto acerca de los más diversos temas, entre los cuales figuran los agudos problemas políticos de una sociedad como la venezolana. Tenreiro practica así lo que el llama el "pensamiento desde y hacia la arquitectura", insistiendo en que lo hace como arquitecto en ejercicio, para escapar de los estereotipos y cautelas propios de la "crítica arquitectónica". Respecto a la cual no oculta su desconfianza, que explica recurriendo al aforismo de Nietzsche sobre el crítico de arte "que ve el arte desde cerca sin llegar a tocarlo nunca".