Le Corbusier. Le Cabanon
The documentary CABANON counts the history of the cabin of wood that Corbusier drew, in forty five minutes, to his wife Yvonne, as gift of birthday. It happened on December 30, 1951 in Roquebrune-Cap Martin (France), being in the lunchroom " mer's L'étoile ", on which it would support one of the walls of his new room, public inspector to the Modulor. Corbusier liked to say to Him that " There is a castle in the Côte d'Azur that measures 3,66 x 3,66 m. It is for my wife. It is extravagant in his comfort and in his simplicity ".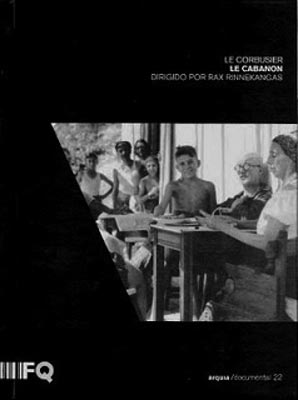 ARCHITECT. Corbusier (1887-1965)
He is unanimously considered to be one of the principal architects of the 20th century. But this one self-taught, that faced the conservatism of the academies, was isolated from any public project of importance in the developed countries. It is Nehru's India, newly created, the one who offers him, already in his oldness, the occasion to create a new city, Chandigarh. From 1951 up to his death in 1965, Him Corbusier constructs numerous works in Chandigarh and Ahmedabad, the capital of the Indian textile and Gandhi's political cradle.
Búsqueda para satisfacer el conocimiento de la actividad arquitectónica y tangentes que se generan. La idea es crear un espacio para divulgar los diversos proyectos en busca de nueva inspiración y de intercambio.