On Thursday, the 23rd from February, 2012 to 20.30 hours there is inaugurated in the Former Convent of Santa Maria of the Kings (Street Santiago 33 41003 Seville) the exhibition of the XIth BEAU. This assembly has been realized in collaboration with the Council of Public Works and Housing of the Meeting of Andalusia.
The Biennial show gathers the architectural and urban development accomplishments that, for his qualities both of project and of construction, deserve to be emphasized as cultural elements and useful professionals for the knowledge, the historical reflection and the investigation of the architectural Spanish occupation.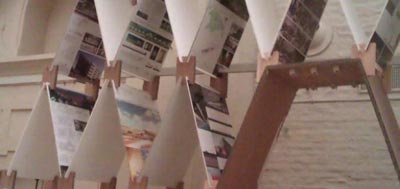 XI BEAU Exhibition
Thursday, 23/02/2012 – 20:30 – Friday, 30/03/2012 – 14:30
Calle Santiago, 33, 41003 Sevilla, Spain
+ info
Búsqueda para satisfacer el conocimiento de la actividad arquitectónica y tangentes que se generan. La idea es crear un espacio para divulgar los diversos proyectos en busca de nueva inspiración y de intercambio.