The documentary The Tower Nakagin's Capsule there re-visits the building of two towers concrete mixing plants to which there connect 140 prefabricated capsules thought as futurist niches for modern businessmen in Tokyo. Is it the demolition a tragedy or a natural phenomenon of the modern architecture? Will answer residents of the building, a historian of Architecture, an ex-architect of Kurokawa's study at the expense of the project, the son of Kurokawa, Arata Isozaki and Toyo Ito.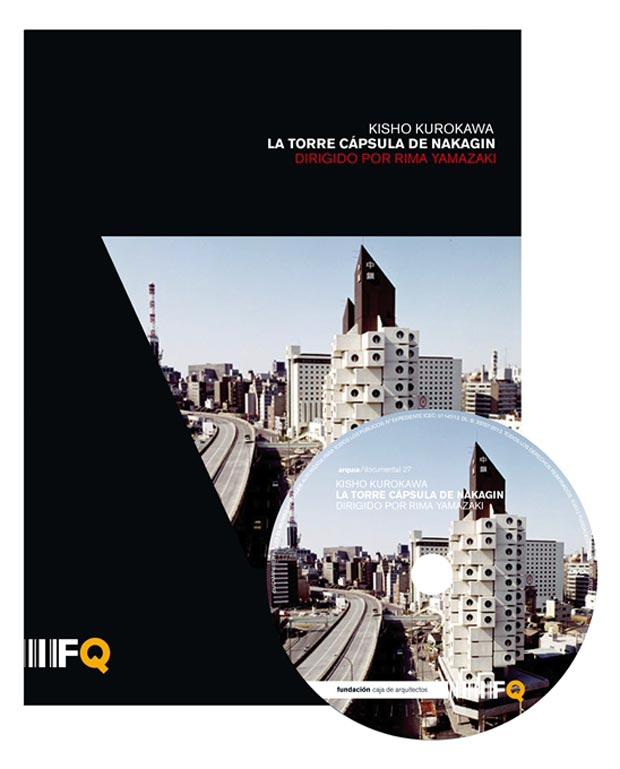 ARQUICHECT. Kisho Kurokawa (1934-2007)
There was more young woman of the founding architects of the Metabolism, the first movement of Japanese architecture arisen after the Second World war and demonstrated, in 1960, by Noboru Kawazoe, Kiyoshi Awazu, Kiyonori Kikutake, Kisho Kurokawa, Fumihiko Maki and Masato Otaka. They imagined a new direction for the future of the Japanese architecture and the urbanism. In 1997, Docomomo Internacional (Documentation and Conservation of the Modern Movement) included the Tower Capsule in the record of the world heritage of modern buildings and, in 2006, Docomomo Japón, between 125 modern distinctive architectures in Japan.
PRODUCER. Rima Yamazaki
Documentary maker born in Tokyo (Japan) specialized in Contemporary Art. His interests centre on revealing new aspects of the art across the documentation of the processes of artistic creation. His work has showed itself in several festivals of cinema and other events worldwide. At present it lives and is employed at New York for the producer and producer of documentaries Michael Blackwood.
AUTHOR of the LIBRETTO. Juan Herreros
Doctor Architect, Professor of Architectural Projects, The Director Classroom End of Career of the ETSAM and permanent Teacher of the University of Columbia-new York. It has taught in the Universities EPFL-Lausanne, Architectural Association-Londres, SOA-Princeton and IIT-Chicago. In 1984 it founded with Iñaki los Abuse the study Ábalos*Herreros, in 1992 the League International Multimedia LMI and in 2006 his current office Blacksmiths Architects. Juan Herreros has been named in 2008 International RIBA Fellow by the Royal Institute of British Architects, Medal of the Fine arts of the City of The St Lawrence of El Escorial, Prize FAD of Architecture 2009 and nominated for the medal 2010 of the American Academy of Arts and Letters.
Búsqueda para satisfacer el conocimiento de la actividad arquitectónica y tangentes que se generan. La idea es crear un espacio para divulgar los diversos proyectos en busca de nueva inspiración y de intercambio.