The School of Architecture of the University of Navarre, together with the Chair Madeira, promotes this international contest in which the project rewards end of career (PFC) that, for his quality, innovation, originality or creativity, projection the utilization of wood and the aspects of sustainability inside an architectural project.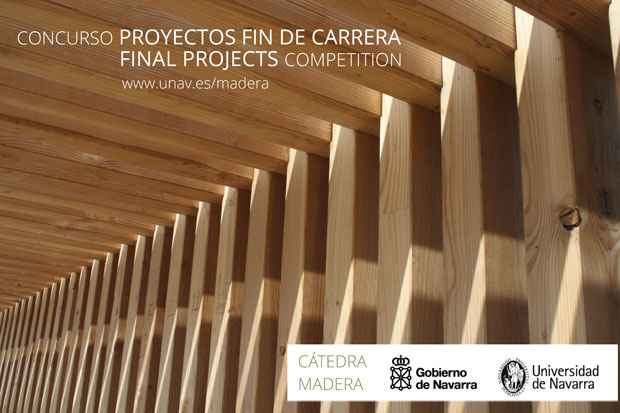 I reward. It consists of the concession of a scholarship that covers the cost of the matriculation in the Máster in Design and Environmental Management of Buildings (MDGAE), which is given in the School of Architecture of the University of Navarre (Spain).
Participants. There will be able to appear those persons who have presented his PFC in any School of Architecture recognized officially between June, 2010 and September, 2012.
Term limit of inscription of candidacies: before April 11, 2013.
Term limit of electronic sending of documentation: before April 18, 2013
Búsqueda para satisfacer el conocimiento de la actividad arquitectónica y tangentes que se generan. La idea es crear un espacio para divulgar los diversos proyectos en busca de nueva inspiración y de intercambio.