Hens in Seseña (I) | José Ramón Hernández Correa
"I did not say it in the first part, but I believe that it is obvious that this statement I it dedicate to Juan Carlos Castillo Ochandiano (certainly) and (also certainly) to Juan Daniel Fullaondo, in memoriam."
Already I told that I happened this night I worry. In the morning it was a great happiness to receive in my people so many dear people: Juan Daniel Fullaondo and his wife, Paloma; Maite Muñoz; Juan Carlos Castillo and his wife, Blanca; Darío Gazapo and Conchita Lapayese (I do not know if already they were married or still they were boyfriends); Diego Fullaondo (son of Juan Daniel and Paloma), that for then was studying architecture, and a few his companions of class whom I did not know. I do not remember how many were; let's say four or five.
Or, that, with the mentioned ones more my wife and I, the members of the new ultramodern group without name were fourteen or fifteen.
When we enter the ship we saw the empty turn. The hens were thereabouts, standing out to his taste. They had escaped all of the minirredil that with so much I fill with enthusiasm (he) and so much skepticism (I) (he) and I had constructed Juan Carlos (I). This vague sensation of "already was saying it to you" it did not calm me by no means.
When we enter the ship we saw the empty turn. The hens were thereabouts, standing out to his taste. They had escaped all of the minirredil that with so much I fill with enthusiasm (he) and so much skepticism (I) (he) and I had constructed Juan Carlos (I). This vague sensation of "already was saying it to you" it did not calm me by no means.
Good. At least they had not escaped of the ship.
Without previous script, without any plan, without criterion of any class, each one did what it was bringing thought about house or what had just happened to him, and with what it was trying to surprise, or to experiment, or what be I.
Someone (Juan Carlos?) it put in the wall Beuys´s cposter with the coyote, with an undeniable zeal to tie both experiences: that of New York and that of Seseña, as if this one was a species of continuation of that one.
One of the friends of Diego, calmly, as if such a thing, it put on a few glasses of skin-diving and one threw a blanket of pictures to the shoulder.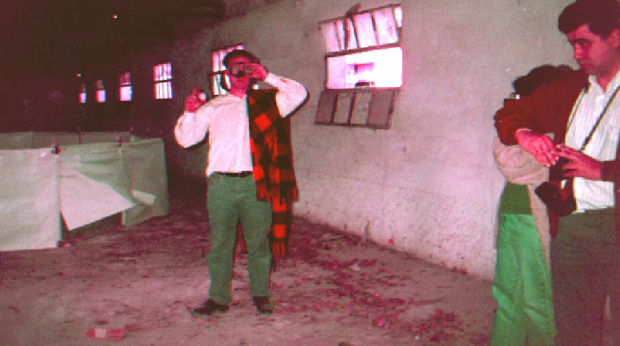 Do not be what was happening. Each one was doing the bilge that happened to him. Some of us were doing photos (I do not preserve any), and enclosedly videoes.
One was fighting to a hen, other one was conversing with other one, other one was chasing another, other one was shutting in itself boldly with two in the turn of paper… Juan Carlos was persisting in his intention of hypnotizing one. Darío wanted to paint one with an espray that lucky did not work. Juan Daniel was laughing. He was enjoying as a child before the gabble, and, especially, before the stupid but enterteining occurrences of so many young people to whom he always – so ludicrously generous – had supposed some type of talent.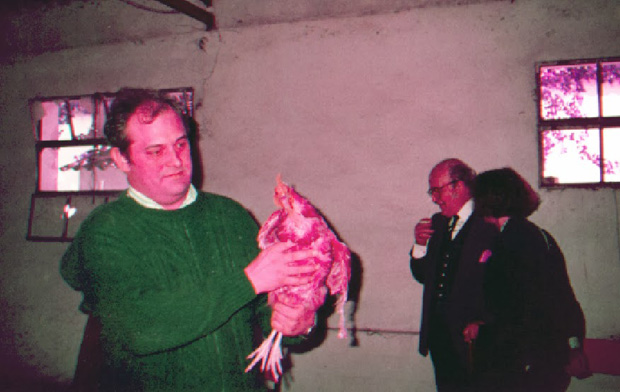 We were do not am how much time. Maybe two hours. We did the goose (today we would say that we interact with the hens), and finally the lunchtime came.
What were we doing with the hens? They had given them to me. It could not (it had not to) return them. Nobody wanted them to adopt them and to take them to him to Madrid not also. And neither we could leave them in the ship. They had given her to me without them and I wanted to return it as is.
Certainly, we remove Beuys's poster or he remained put?. Twenty-one years after that one it has just assaulted this doubt.
We it gathered everything (the turn of paper) and stopped to the hens at liberty. Pitas, pitas, pitas! Eh! Eh! In Indian row they moved away from the ship for the prao, towards the creek, and disappeared in horizon.
Juan Daniel looked at them to move away and sighed.
-What good I it have passed. You cannot imagine how much he had wished all that.
It seemed to me to be exagerate, but really one saw him happy. I was glad. I, who had not seen major interest to all that, remained very impressed and very thrilled on having seen my teacher so full of happiness. Undoubtedly, it had been worth it.
Do not be what could be of the hens. Maybe some cruel predator was eating up them. Maybe some neighbor was finding them and one was adapting them. Or maybe they were founding a population of neogallinas asilvestradas that today, several generations later, they have evolved towards whom it knows what. Superhens. (I go already several years happening for this zone only in car, but I believe that it should dare of to travel me once again, as when he was a child, for the edge of the creek and to exploring it calmly and with value).
After that one we went away when San Luis ate to the Restaurant – gas station, in the road of Andalusia (in Seseña Nuevo). If we want to look for a relation with the paleolithic hunter who so much thrills Juan Carlos, only it happens to me to say that it is in this restaurant where they stop when the friends of the movie La Caza for breakfast before beginning the day.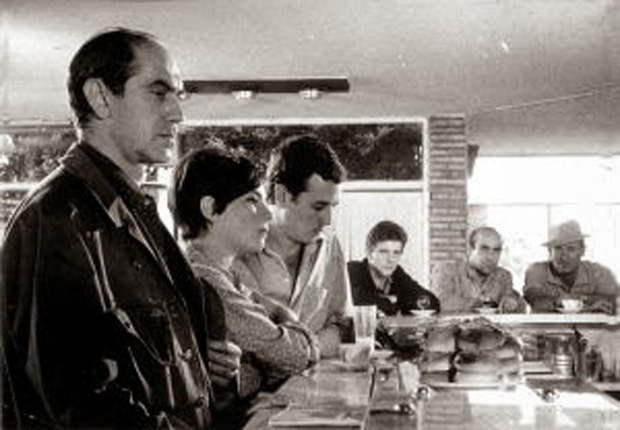 Little more they gave of yes the hens. (Or little more I am capable of extracting of them).
Juan Carlos was still turning him and it has in his thesis a chapter on the matter. You might ask him him. I have done it, but the more I speak about the matter the more I tie do myself.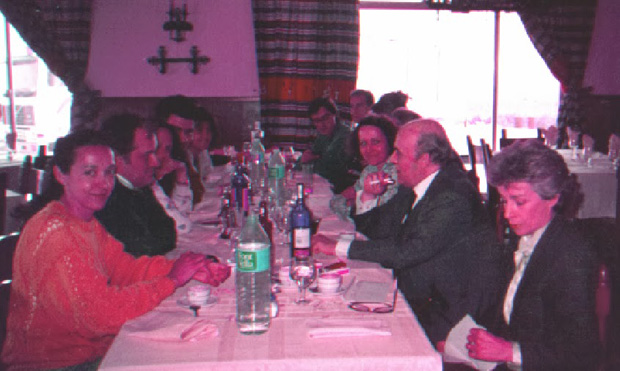 He was the one who more seriously took it. To a little time did a few drawings and wrote a poem on the experience, and a copy gave us, framed and everything, to each of the protagonists of that one. I have mine in the raise to the hillock of my house, and see it every day.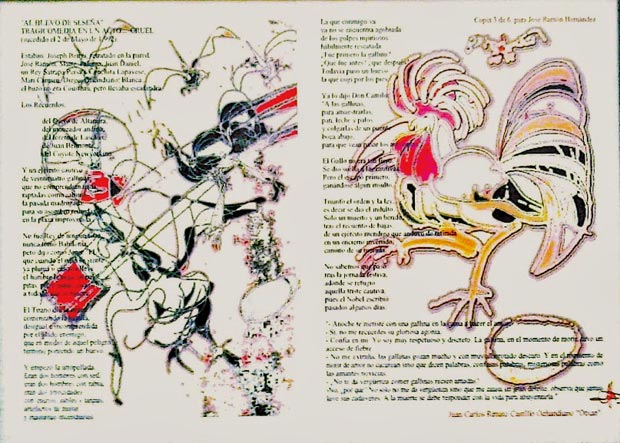 Some time later the Fullaondo and the Castillo returned to honor me by his visit to my house.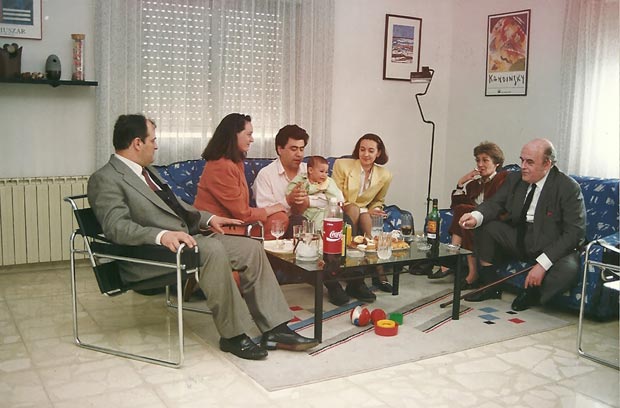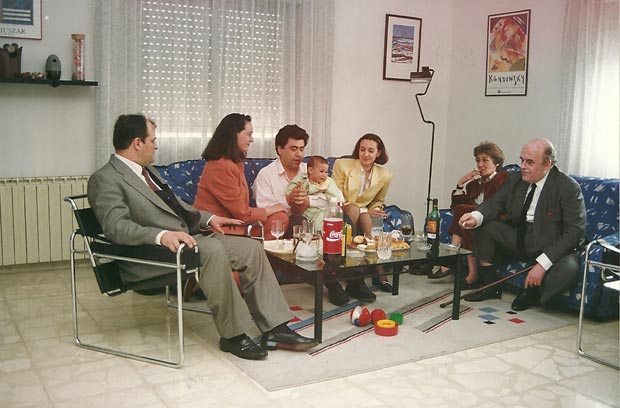 I have on my lap my major son, Diego, born two months after it of the hens. There an añito will have, if perhaps. Do not be about what we would be speaking in this moment. Surely of more projects gallináceos neo-post-paleolíticos.
Something of this style would be, because they started spending rare things.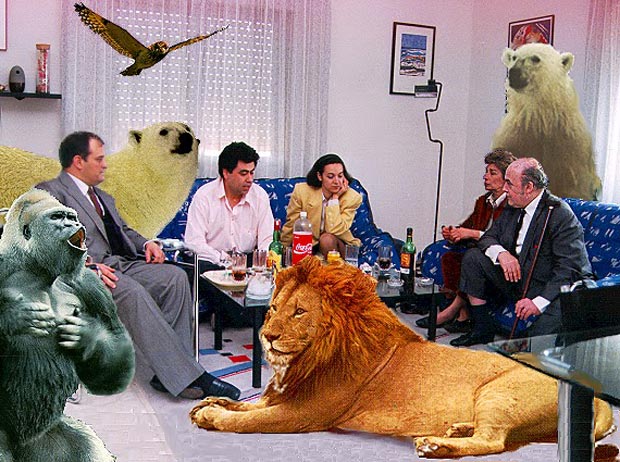 Adenda. On November 29, at 22:30 h
I have to add three new information: Two that he had forgotten (and that are in Juan Carlos Castillo's mentioned picture – poem) and other one that I have just known.
1.- The group of hens had a rooster. More coward and vile of all the roosters. The morning in question, in all that it saw us to enter the ship, it began to run and to flutter and went out fleeing for one of the windows, stopping to his harem (less endowed for the flight) left his luck. All the present males we laugh much of him, yes, but we are ashamed of our sex. What a shame!
2.- The hen inhipnotizable of Juan Carlos put an egg! In one of the " magic passes " of our hero the hen cloqueó a bit and it deposited a perfect brown egg for astonishment of all. Very proud, Juan Carlos declared that if as hypnotist it was not very good, as agitator of aovamientos was an infallible machine. (But he did not devote himself to it, beginning to lose a brilliant professional future. In any case, much more gratifying and worthy than that of architect). I do not have the minor idea of what was done by that inaugural protohuevo.
3.- Nacho Rodríguez says to me for the twitter (there it is @zahagalp) that the amazing man frog of dryness well might be Ángel Gil Bernaldo de Quirós. Consist this way so for his honor and good reputation.
José Ramón Hernández Correa · Doctor Architect
Toledo · november 2013
Nací en 1960. Arquitecto por la ETSAM, 1985. Doctor Arquitecto por la Universidad Politécnica, 1992. Soy, en el buen sentido de la palabra, bueno. Ahora estoy algo cansado, pero sigo atento y curioso.