The Course of Design and digital Manufacture centres on the employment of different applications of software for the accomplishment of digital design, since it is the shaped one in three dimensions realized with Rhinoceros or the use of V-Ray or Grasshopper.
Three modules are given by the architects Sergio Alonso of the Field and Diego García Cuevas, both authorized instructors Rhinoceros, beginning the first module, Course of Shaped 3d with Rhinoceros and Digital Manufacture on April 22, and developing later throughout the 23rd, April 24 and 29 and May 6. This module especially is directed architects and students of architecture, though it can be equally adapted for different areas of the industrial design or interiorismo, and in him the assistants will learn to shape with Rhinoceros, as well as to obtain images across the software and to put in practical different systems for the creation of the most complex structures.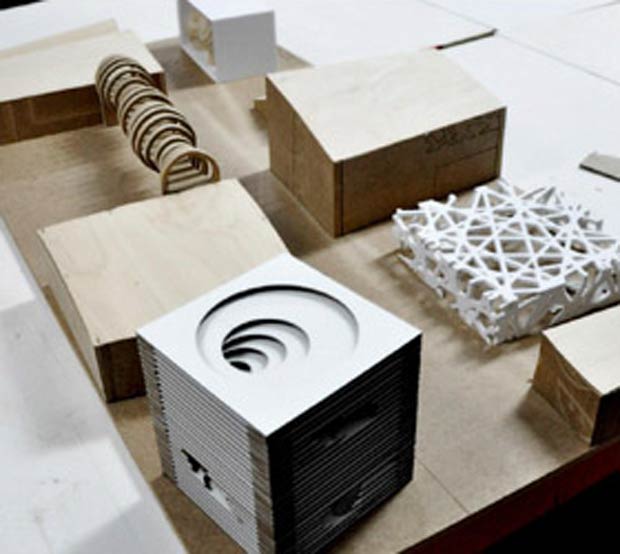 The second module, V-Ray's Course for Rhino, will take place on the 7th and 8th of May and will be given by Sergio Alonso of the Field. This module will centre on the popular plug-in for Rhino, employee to move the geometries created with Rhino to photographic format.
Finally, Diego García Cuevas will lead the Course of Design Paramétrico with Grasshopper on the 13th and 14th of May, an intensive course that paramétrica tries to use as introduction to the advanced architecture and generative.
Date: on April 22, 23, 24, 29; on May 6, 7, 8, 13, 14
Place: Assembly hall of the Luis Seoane Foundation
Directors: Sergio Alonso of the Field, Diego García Cuevas
+ info
Búsqueda para satisfacer el conocimiento de la actividad arquitectónica y tangentes que se generan. La idea es crear un espacio para divulgar los diversos proyectos en busca de nueva inspiración y de intercambio.