"The made well architecture is out of discussion, but it is very difficult".
With these words Francisco Cabrero was expressing his own rigor as architect, feature that defines all his work, all one of the most significant and innovative of last 60 years in Spain. The Cantabrian architect died in Madrid on February 26 to 92 years. Born in Santander, on October 4, 1912, Francisco de Asis Cabrera Torres-Quevedo concerned to the first generation of architects of the postwar period. In 1934 it joined the High school of Architecture of Madrid, where Carlos de Miguel, José Luis Fernández del Amo y Miguel Fisac graduated in 1942, as companions of promotion, between others.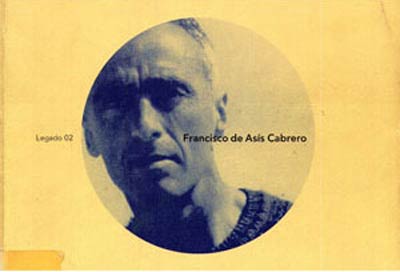 by i-bejar.com
Independent and intuitive, Francisco Cabrero was admiring the teaching of his friend and collaborator Juan Antonio Coderch. It studied in depth the racionalist European architecture of the thirties, especially the Italian. His stay in Italy, in 1941 and 1942, was decisive, not only in his architect's condition but also for his interest to the painting. In Milan he visited the study of the painter Giorgio de Chirico, and, in Rome it knew the architect Adalberto Libera and the person in charge of the Technical Office of the city, Gio Ponti. Also Frank Lloyd Wright, Max Bill and Alvar Aalto related in his youth to architects of the height of Le Corbusier, Mies van der Rohe.
[…]
Paloma Barreiro Pereira
+ article is published in el pais
Búsqueda para satisfacer el conocimiento de la actividad arquitectónica y tangentes que se generan. La idea es crear un espacio para divulgar los diversos proyectos en busca de nueva inspiración y de intercambio.