Que aprendí de la arquitectura? is the title of the initiative with the magazine Casabella it celebrated his eightieth year of publication (1928-2008), which was including a series of chats of some of the most important contemporary architects in evocative places.
The cycle Álvaro Siza began on June 20, 2008 with the duo and Eduardo Souto Moura confers inside the quarry Wine-cellar Cengelle in Vicenza. The cycle also included conferences at the expense of Zaha Hadid in the court of his work in Rome, finishing with the conference Tadao Ando in Milan.
To Ordem two Architects it repeated this chat in the House it gives Music in Oporto, beginning Eduardo Souto Moura on January 22, 2009, and Alvaro Siza and on April 23, 2009.
In this occasion and on the occasion of the putting length of the Center dotacional do Torroso's Rural way is the COAG and the community of Torroso's mounts the one that invites us to be present at Eduardo Souto de Moura's conference, updating this one to the current date.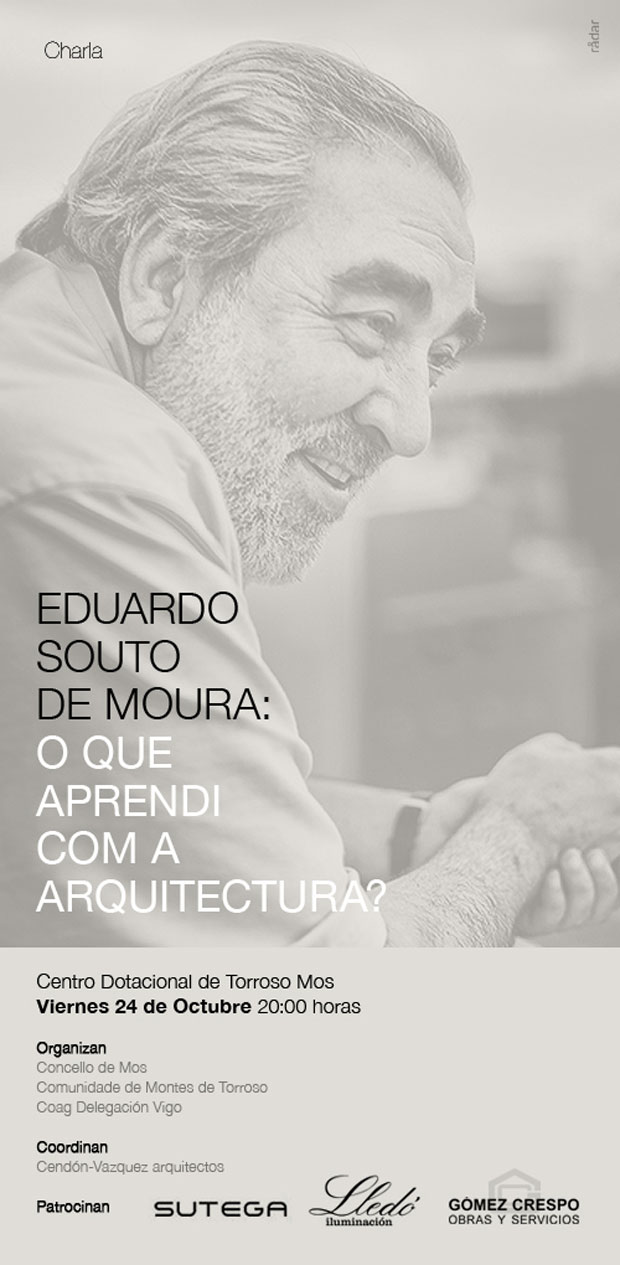 Place: Center dotacional do Torroso's Rural way. Mos. Vigo. Galicia. Spain
Day / hour: Friday on October 24 at 20:00
Organize: COAG, Community of Torroso's Mounts
Coordinators: Cendón-Vázquez Arquitectos
Búsqueda para satisfacer el conocimiento de la actividad arquitectónica y tangentes que se generan. La idea es crear un espacio para divulgar los diversos proyectos en busca de nueva inspiración y de intercambio.