From Monday, the 9th of September, the exhibition will be able to visit City, drawing and coffee with ice in the plant of access of the School of Architecture of A Coruña. In her the works realized in the summer workshop gather City, drawing and coffee with ice, organized last June for lasonceymedia and veredes in collaboration with the ETSAC, the COAG and the Foundation Caja de Arquitectos. This exhibition seeks to begin a dialog with the students of architecture and with the inhabitants of the city on the one that one worked. In this respect, the workshop was not but a point of item.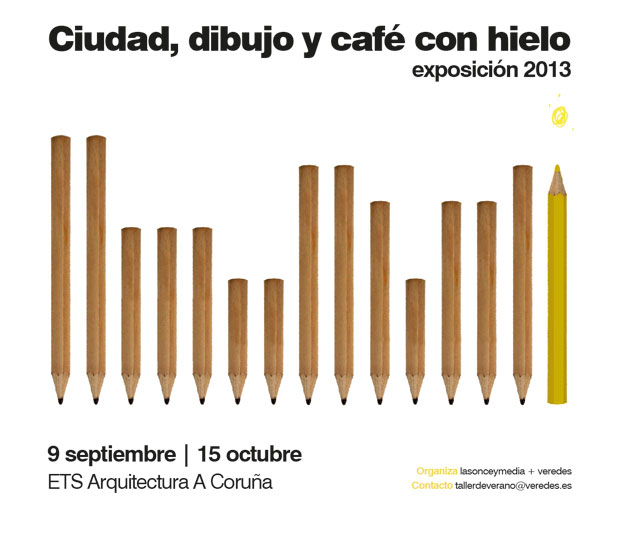 The workshop constituted an exercise of critical reflection concerning the drawing to hand lifted as tool of analysis and project to urban scale. Along six meetings there were carried out five presentations and some other practical exercises centred on the neighborhood native of A Coruña of the Pescadería. The first phase of the workshop turned concerning the urban analysis, whereas the second phase centred on the development on an offer for a concrete zone of the area of study. In both assignments, the only used tools were the pencil and the paper. The workshop concluded with the sketch of a joint diagnosis for the area of Pescadería.
Exhibition City, drawing and coffee with ice
Plants 0. School of Architecture of Architecture of A Coruña
On September 9 – October 15, 2013
A Coruña, Galicia, Spain
Búsqueda para satisfacer el conocimiento de la actividad arquitectónica y tangentes que se generan. La idea es crear un espacio para divulgar los diversos proyectos en busca de nueva inspiración y de intercambio.