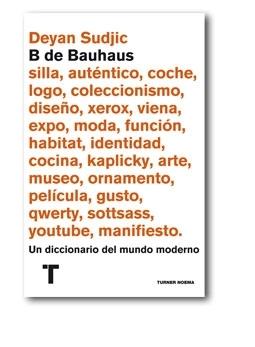 A magisterial class on design, architecture, form, objects and consumption in the century XXI.Con her To of Authentic. This way it begins this book, which is something more than a dictionary: an essential guide to understand the modern world. For what Warhol it is authentic false, how they believe the national identities, and what is this strange habit of collecting.
Also it explains for what Grand Theft Car is a great invention or why Hitchcock's apartments might not exist. And it is not an autobiography, but it offers to the reader the personal vision of one of the most recognized experts of the world in the design and his manifestations.
Deyan Sudjic, born in London, studied architecture in Edinburgh and collaborated in diverse publications specialized in design before taking charge of the direction of the Design Museum of London, the most emblematic institution of the world in the field of the design, which directs from 2006. In the same collection Norman Foster has published. Architecture and life (2011) and The language of the things (2009).
Búsqueda para satisfacer el conocimiento de la actividad arquitectónica y tangentes que se generan. La idea es crear un espacio para divulgar los diversos proyectos en busca de nueva inspiración y de intercambio.