Bartlebooth is not exclusively a publication, it it has never been, is an experiment. Under this premise, the fourth number of Bartlebooth, The Virtues, was conceived by two complementary elements: a physical publication that agglutinates the contributions of forty collaborators, and an Itinerant File, an ambulant and formless exhibition that will be crossing different locations. As a circus or an ambulant fair, the installation will go of place in place, opening his things there where they leave him, deteriorating and being mended by the passage of time.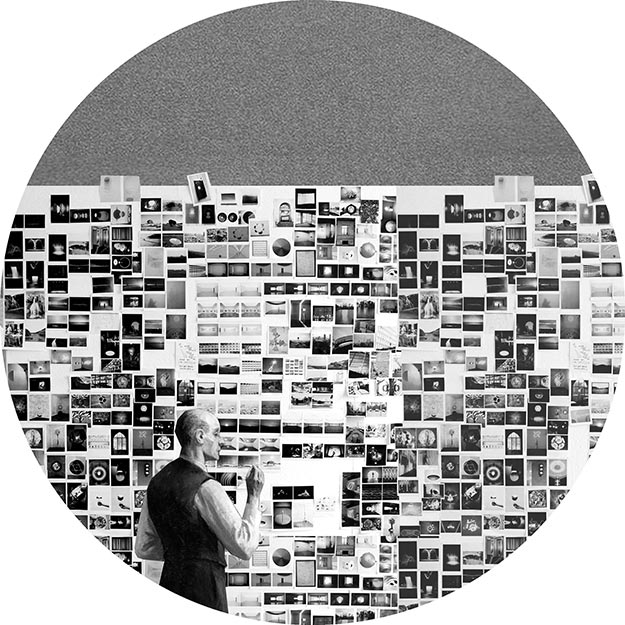 What is the Itinerant File?
We do not know it, it will not have a precise form not his content will be immutable. I joust on the contrary, the content will be growing, being extended, the possible maximum thing being modified by every new emplacement to which the exhibition comes. What yes we know is that the Itinerant File seeks to compile the major quantity of possible contributions linked to the topic that articulates this experiment, The Virtues.  Forty virtues will be represented across a multitude of images, that dialoguen or they are opposed between yes and that, in his set or specificity, they are capable of expressing the differences between the points of view. We imagine an immense quantity of own or appropriate images, where each of them is associated with a virtue. This will allow a reading as a whole of our contemporary company, of our city, of our own virtues, on the basis of the infinite points of view of the different commissioners; of the confrontations and frictions that go out between the selection of images.
"The world is full of more or less interesting objects, I do not want to add anything any more" 1
If something defines the distinctive behavior of the contemporaneousness it is that an infinite spectrum of information is to our scope, a catalogue inabarcable of references, images, texts, works of art to only a click of our seeker. We need neither depart from zero nor to create anything of anything to produce new content, simply to guard it in the corresponding folder of our office. The production again content does not come defined by the originality of the pieces but by the capacity of connection and significance that the same ones are capable of acquiring. Only we need to copy, resamplear, to reorganize, contained already existing. In the File the original collaborations will complement each other, created exprofeso for the number, with reappropriate material provided by all those commissioners who want to join the experiment.
Bartlebooth needs you
To come to good port with this second part of the experiment, Bartlebooth needs you. We would like that you were joining this adventure and we open the doors you in order that this way it is what do we need? That seais the commissioners, the recollectors, the sampleadores. That seleccioneis of your personal, own or improper file, those fragments (images, texts, gifs, cut the hagais away …) that better they represent up to twenty virtues (one for image) and us to come to be able to incorporate them into the Itinerant File. Up to twenty images that, for you, they represent better than no other certain virtue.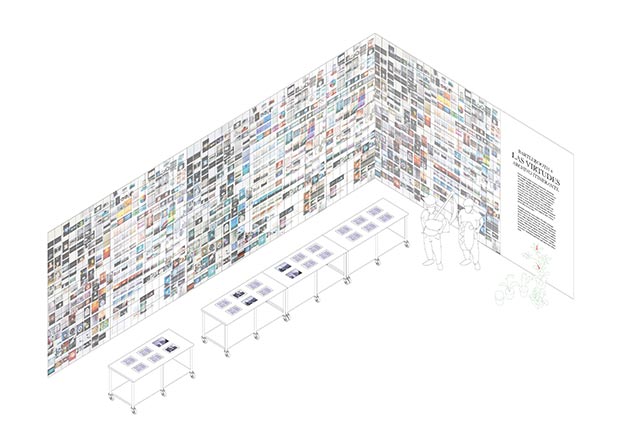 All this material will be added in an immediate way to the Itinerant File and will be exposed along saying points. The only possible conclusion will be that observer?, maybe this one is not the best word, establish; it will be in the frictions between unconnected images, between the jumps and conflicts produced between one and other one where there will be able to manage to be glimpsed the virtues that define our company. Only between all we will be able to give sense to this experiment, we rely on your generosity.
If finally you want to raise yourself to this Itinerant File, to form a part of this ambulant caravan that will divide in autumn of the year that comes from Corunna, check the list of the virtues that it comes later and on the basis of them select, between the whole range of references to our disposition (own, appropriate, legal or illegal …) only up to twenty images. When made hayais, make it come to us to this direction archivoitinerantebartlebooth@gmail.com and we will incorporate them into the Itinerant File.
We will keep you informed!
1 Douglas Hubler
Búsqueda para satisfacer el conocimiento de la actividad arquitectónica y tangentes que se generan. La idea es crear un espacio para divulgar los diversos proyectos en busca de nueva inspiración y de intercambio.