The first edition of the Al-andaluz Photofest began yesterday with the tarpaulin of the circumstances but also with his difficulties. In a moment in which the graphic journalism is of absolute actuality with the demand of images on events like the earthquake of Japan, the war in Libya or the uprisings in the Arab world, the cycle called to analyse the profession is a passionate forum in which they cross  opinions with anecdotes. However, this informative tension has caused that two of the main invited have not been able to be in Granada. It is the case of Sergio Expensive, that yesterday found  way of Japan to incorporate  to the team of Antenna 3 in the zone. Expensive, that was sent special in Baghdad, has received different award like the European Newspaper or José Ortega and Gasset.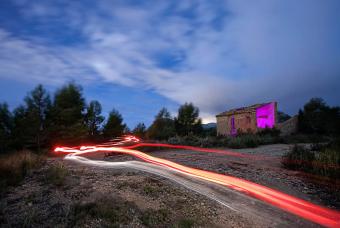 Work of Carlos Román, included in the sample of the community Noctámbulos | elpais.com
[…]
FernandoValverde
+ article is published in elpais.com
Búsqueda para satisfacer el conocimiento de la actividad arquitectónica y tangentes que se generan. La idea es crear un espacio para divulgar los diversos proyectos en busca de nueva inspiración y de intercambio.