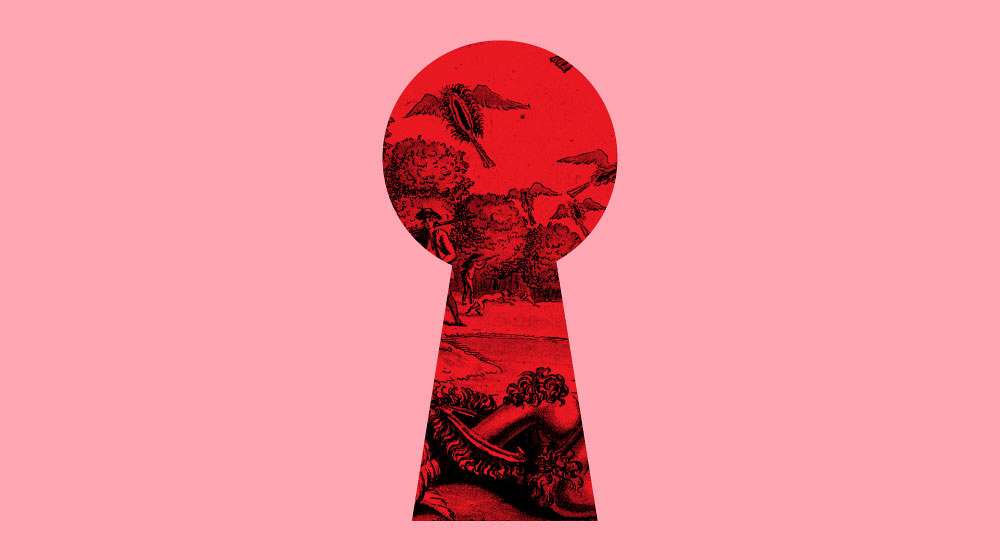 The exhibition looks at the way Western society has planned, built and imagined spaces for sex from the 18th century to the present day.
With some 250 exhibits, including drawings and architectural models, art installations, audiovisuals, books and other materials, the exhibition explores the power of spaces as the driving force of desire and shows how architecture has been a tool that controls behaviour and creates gender stereotypes in our patriarchal society.
It presents some of the projects that have subverted traditional models and advocated utopias of sexual cohabitation, or private spaces designed solely for pleasure. It looks afresh at the proposals of Claude-Nicolas Ledoux, Charles Fourier, Sade and Guy Debord, the radical architecture of the 1960s and 1970s, Carlo Mollino, Adolf Loos, Nicolas Schöffer, Wilhelm Reich, Playboy architecture and works by contemporary architects and artists.
"1000m2 of desire" underpins the need to reappraise, for contemporary times, the validity and interest of some of the radical, speculative projects that seem to speak directly to us today, even though some of them date back more than 200 years. It invite us to consider how sexualities are constructed in accordance with specific cultural codes subject to norms that govern bodies and discourses, and the nature of the space of desire and pleasure in our society.
The exhibition highlights the way certain forms of resistance to established norms have largely originated from informal architecture and the appropriation of places. It shows how architectural practice has been dominated by men until very recently and, as a result, spaces designed for pleasure have been imagined from male desires and fantasies.
Architecture as the physical design of a space and setting makes up a substantial part of our sexual fantasies. Many of the exhibits have never been created before and are constructed through language or the projected image.
The exhibition is divided into three thematic sections: Sexual utopias, Libertine refuges and Sexographs and includes several independent spaces that act as 'mini exhibitions' each one curated by different specialists: a recreation of Nicolas Schöffer's Centre for Sexual Leisure (Eléonore de Lanvandeyra Schöffer and Guillaume Richard), a reading room containing libertine novels (Marie-Françoise Quignard), an installation dedicated to Playboy magazine and its architecture (Beatriz Colomina and Pep Avilés) and an archetypal 1970s ' porn cinema (Esther Fernández).
It also presents William Kentridge's new installation Right Into Her Arms, which the South African artist created for his production of Alban Berg's Lulu.
Curators: Adélaïde de Caters, Rosa Ferré
25 October 2016 – 19 March 2017
Búsqueda para satisfacer el conocimiento de la actividad arquitectónica y tangentes que se generan. La idea es crear un espacio para divulgar los diversos proyectos en busca de nueva inspiración y de intercambio.