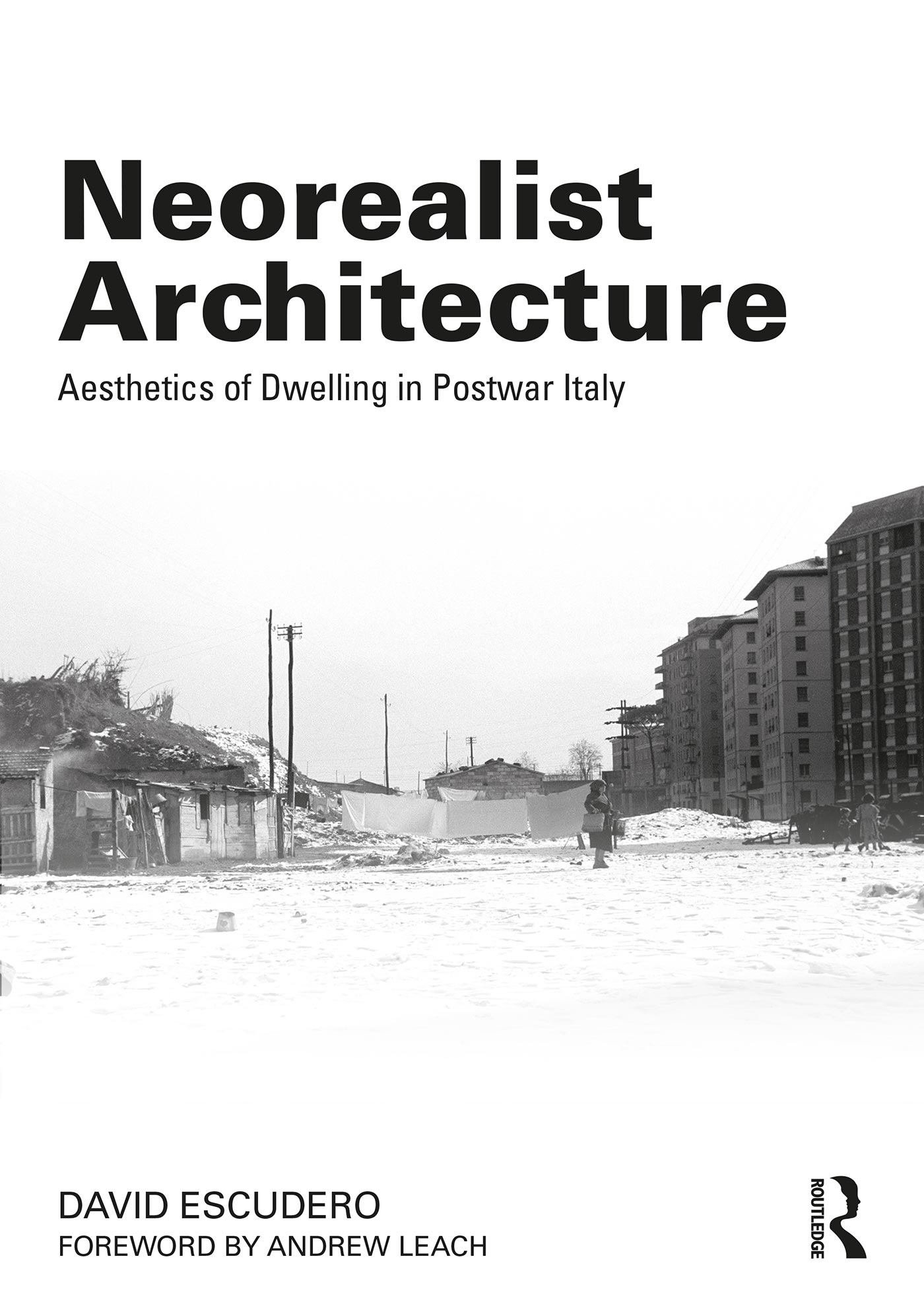 Neorealist Architecture: Aesthetics of Dwelling in Postwar Italy
es el nuevo libro de David Escudero, publicado por Routledge y premiado por la Graham Foundation. El libro, ilustrado con más de 120 imágenes —la mayoría de ellas inéditas—, indaga en los vínculos entre la arquitectura, el cine y el entorno construido en la Italia de posguerra (194X-5X) para revelar si y cómo el neorrealismo se manifestó en la arquitectura.
Es el primer libro orientado específicamente a construir una idea de neorrealismo arquitectónico. Sugerido en aquellos años, el concepto fue interiorizado por la historia de la arquitectura italiana, pero las transferencias entre el neorrealismo —como estética y ética— y la arquitectura —como medio potencial para su encarnación o expresión— aún no son del todo comprendidos.
Por ello, el libro profundiza en el concepto de arquitectura neorrealista, demostrando que la conexión entre ambos términos no carece de sentido.
Foreword by Andrew Leach
Introduction
Part I. Towards a Concept: Neorealist Architecture
i. A Climate Beyond Filmmaking
ii. Political Celebration, Formal Failure
Part II. A Neorealist Making in Architecture
iii. The INA-Casa Program as a Vehicle for Neorealism
iv. Atmosphere, Mood, Mindset… Translated Into Bricks
Part III. Neorealist Images of Architecture
v. Architecture Within the Imagery of Neorealism
vi. Figuranti of a Shared Aesthetic
Epilogue. The Scene of Human's Life.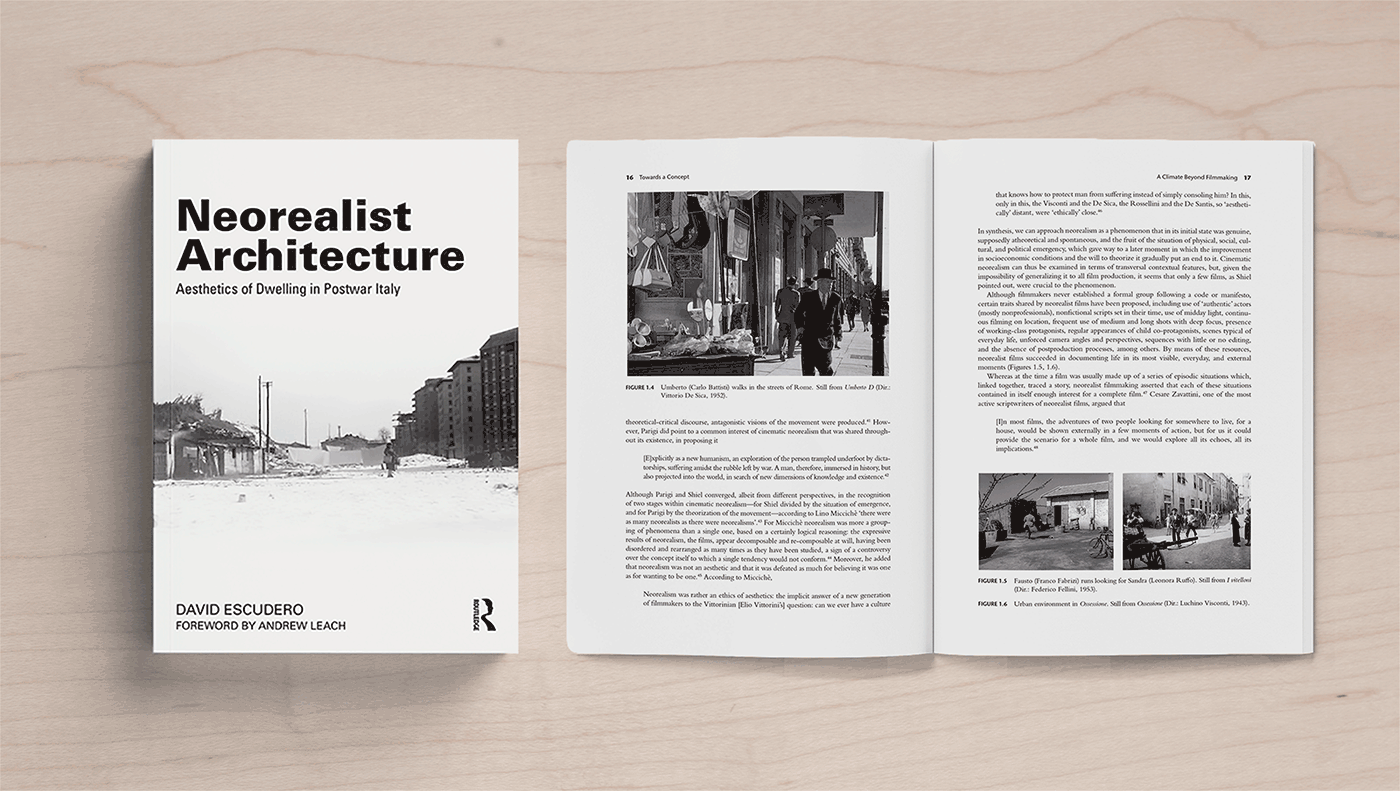 Dr. David Escudero es arquitecto y profesor en la Escuela de Arquitectura de Madrid ETSAM de la Universidad Politécnica de Madrid, y miembro del Grupo de Investigación Paisaje Cultural  (GIPC-UPM). Sus intereses de investigación se centran en las intersecciones entre la teoría de la arquitectura, el paisaje y la representación. Ha sido becario Fulbright en el Getty Research Institute en Los Ángeles, y visiting scholar en el UC Berkeley College of Environmental Design, en el gta Institute de la ETH Zürich, y en la Accademia Nazionale di San Luca en Roma. Su libro Neorealist Architecture: Aesthetics of Dwelling in Postwar Italy ha sido recientemente premiado con una Graham Foundation Grant 2022. Además, es autor de artículos en Journal of Architecture (RIBA), Architectural Theory Review, y OASE Journal for Architecture, entre otros.