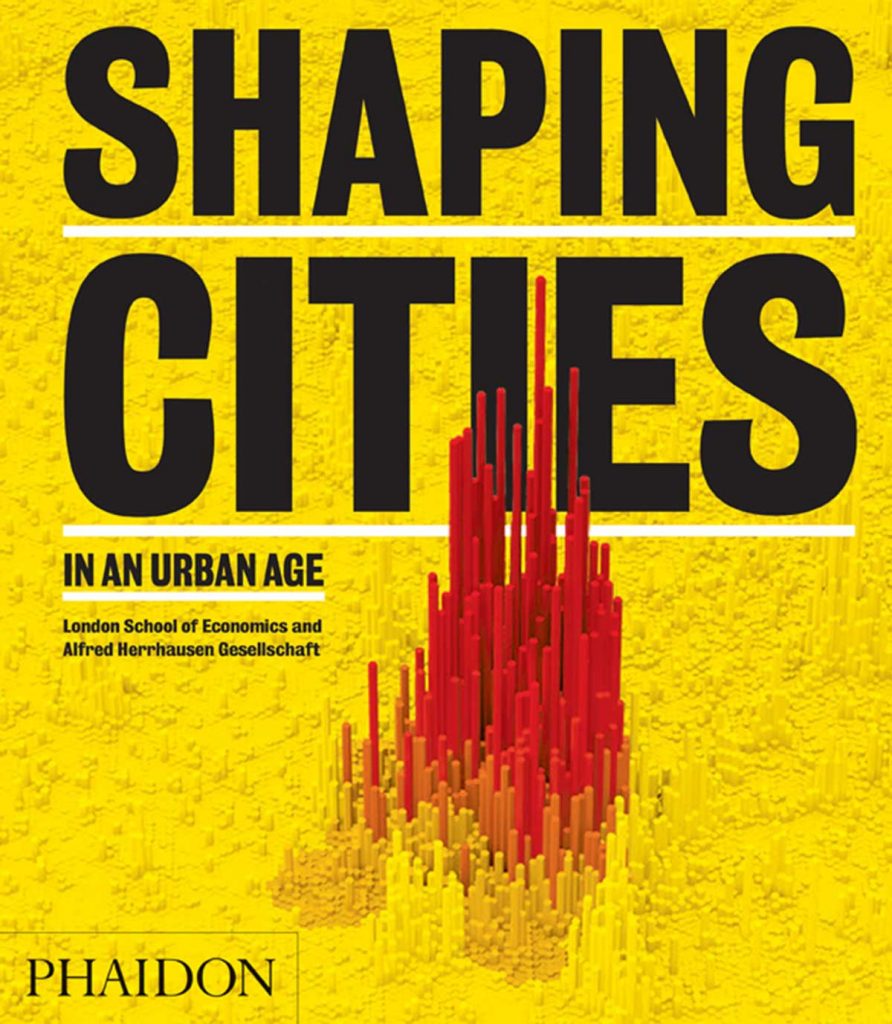 Where will I live in fifty years? What are the advantages and disadvantages of residing in a city? How will cities change and evolve in that time and how should planners prepare for that evolution? For all those who are interested in these issues, whether students, academics, professionals or readers in general, Phaidon's new book, Shaping Cities in an Urban Age, is the perfect resource.
Shaping Cities in an Urban Age is the third and final installment of the innovative 'Endless Cities' series by Phaidon, published in collaboration with LSE Cities, one of the most important urban research centers in the world. Edited by Ricky Burdett – Professor of Urban Studies at the LSE, former architectural advisor to the Mayor of London and principal advisor on architecture and urban planning at the Olympic Games in London 2012 – and Philipp Rode – General Director of LSE Cities and Associate Professor of Research in London LSE-, Shaping Cities is the summary of the ""Urban Age"project of the LSE, a global research on the future of cities.
In the last 15 years, the Urban Age project has studied more than 40 cities around the world, collaborated with more than 50 academic institutions and municipal authorities and organized events that have been attended by 6,500 speakers and professionals from design, politics, urban research and practice. The experience of the members of the Urban Age project, jointly organized by LSE Cities and Alfred Herrhausen Gesellschaft of Deutsche Bank, make this book an essential reference on the functioning of the modern city.
Unlike its two predecessors (The Endless City, 2008; Living in the Endless City, 2011), which are mainly dedicated to practical cases in specific cities, Shaping Cities adopts a thematic perspective, exploring patterns of urban change and analyzing those trends in relation to five key elements: emergency, power, uncertainty, limitations and intervention. Presenting 37 essays written by politicians, professionals and scholars, more than 300 images and data and essential comparative statistics, Shaping Cities offers practical and thoughtful solutions to urban challenges. Cities will become the main form of collective social existence – it is estimated that 2,500 million more people will live in them by 2050 – and, therefore, the topics covered in this book are vital for all of us.
Without ignoring the difficulties caused by the growing urbanization, including widespread inequality and associated class and ethnic tensions, this title celebrates the city as a place where
"new social realities, political innovations and ways of relating to others arise, apparently spontaneously".
Shaping Cities is the ideal guide to realize that potential.
About the authors.
Ricky Burdett is professor of Urban Studies at the London School of Economics (LSE), and director of LSE Cities. He curated the International Architecture Exhibition at the 2006 Venice Biennale, was architectural adviser to the mayor of London from 2001-06, and was chief adviser on architecture and urbanism for the London 2012 Olympics.
Philipp Rode is executive director of LSE Cities and an associate professorial research fellow at LSE.
Búsqueda para satisfacer el conocimiento de la actividad arquitectónica y tangentes que se generan. La idea es crear un espacio para divulgar los diversos proyectos en busca de nueva inspiración y de intercambio.