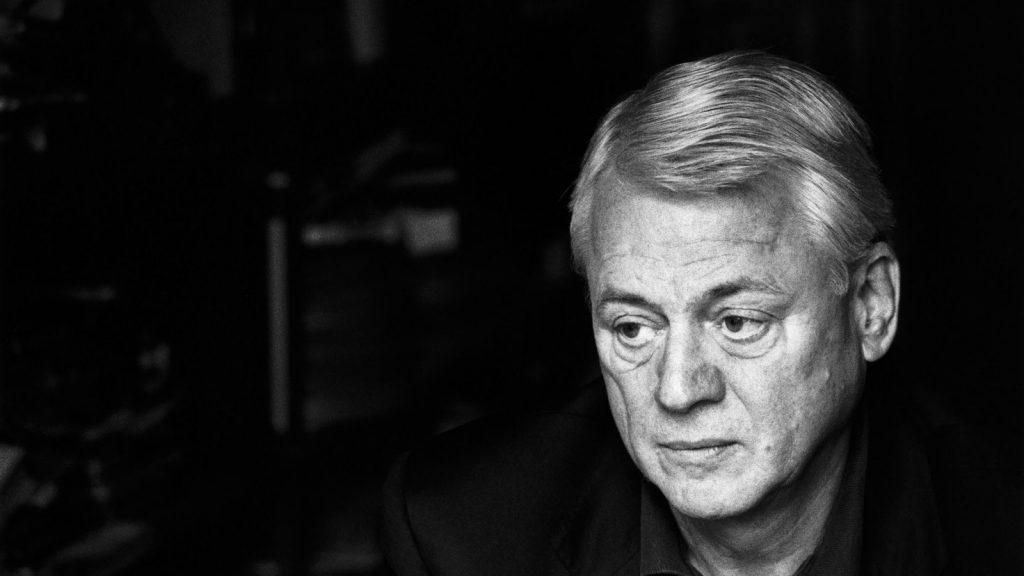 The director Alexander Kluge has described his assistance to a conference of, according to Kluge, «anxious cultural observer and architect», Rem Koolhaas.. The event happened in the great room of the University of Munich, where they had met thousand persons heard him… Koolhaas spoke in English, slow, placed in a side and far from the microphone.
The central topic of the dissertation, according to Kluge, was the «happiness it blocks up» of that the cinema offers only an indication.
The architect said that the mass media
«they are considered to be better using architectural criteria because his feelings are looking always for rooms, caves or houses in which they can be parked to yes same. The topic is not the judgment of the taste of the spectators, but any more his habituación (of habit). If for example they feel in the home».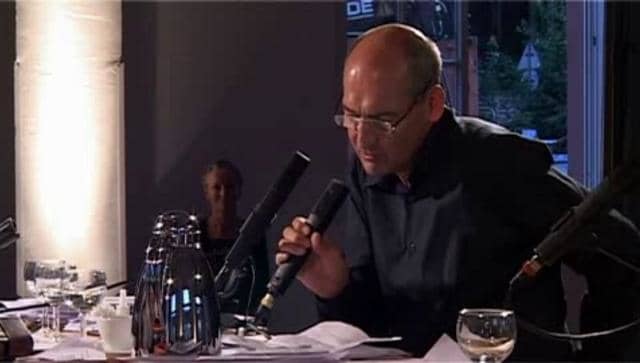 After this "deep" architectural – cinematographic thought, Kluge writes that
«the listeners were rewarded to if same for his efforts for listening, which they had achieved in difficult conditions, with an enthusiast plaudit».
Nevertheless, the own filmmaker does the most valuable reflection
«some of the most imaginative buildings of the 20th century were of fact cinemas. They were not buildings of marble, wood and stone, but the same movies like buildings which were the artistic event offering the hope that the cinema can not satisfy only the needs of 1902, but also (in spite of the death of the cinemas) of the 21st century»
and Kluge concludes that we should be capable of being able to visualize
«innovative future places of entertainment that "somehow" have something that to do with the image in movement (and this way also with the sound in movement)».
Jorge Gorostiza, PhD architect.
Santa Cruz de Tenerife, december 2008
Author of the blog Arquitectura+Cine+Ciudad
Doctor arquitecto, proyecta y construye edificios y desarrolla trabajos de urbanismo. Desde 1990, publica numerosos artículos sobre cine y arquitectura en medios de su localidad, revistas como Nosferatu, Nickleodeon, Academia, Lateral, Cahiers du Cinema… y en varios volúmenes colectivos. Entre el 2000 y el 2005 dirige la Filmoteca Canaria. Imparte conferencias sobre arquitectura y cine en instituciones como el CAAM en Gran Canaria, la UIMP, el CENDEAC en Murcia, INCUNA en Gijón, Fundación Telefónica, la ETS de Arquitectura y el CCCB de Barcelona, las ETS de Arquitectura de La Coruña, Sevilla, Valencia y SEU madrileña, La Ciudad de la Luz en Alicante, la UNED en Pamplona, en varios colegios de arquitectos, así como en las universidades del País Vasco, Gerona, Valladolid, Málaga, Granada, SEK en Segovia y CEES de Madrid. Jurado en varios festivales cinematográficos, como los de Alcalá de Henares (2001), San Sebastián (2002), Sitges (2003), Las Palmas (2005) y Documentamadrid (2005), y comisario de las exposiciones Constructores de quimeras. (Centro Conde Duque, Madrid, 1999) y La arquitectura de los sueños (Capilla del Oidor, Alcalá de Henares, 2001).
He publicado bastantes libros y muchos artículos, he impartido conferencias, he sido comisario de exposiciones y jurado en muchísmos festivales. Si quieren saber más no duden en consultar mi blog ARQUITECTURA + CINE + CIUDAD.