The fifth edition of conferences on the architectural rehabilitation of the Historical Heritage takes place this Thursday, day March 4, in the Convent of The Clear ones of Plasencia.
This Thursday, at 10:15, will give beginning the fifth edition of Rehabilitates, some conferences on architectural rehabilitation of historic buildings that gather in Plasencia to the architects of the moment more outstanding in patrimonial element rehabilitation.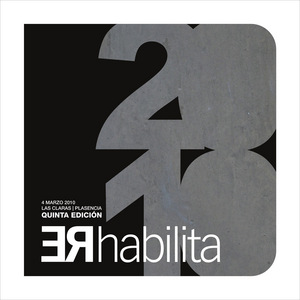 Conferences try to bring closer projects from Extremadura of rehabilitation to which take place in other places from Spain and of Portugal.
The organization and coordination of this yearly event is an initiative of the Assets area of the Town hall of Plasencia and of his account holder, Mónica García, in coordination with the Branch ARI de la town and his director, Roberto Rubiolo, also recovery project architect already emblematic in the region as that one of the Church of The Magdalena de la from Plasencia town, according to specifies Arqveocheck in press release.
The Adviser of Fomento, José Luis Quintana and the Mayor of Plasencia, will inaugurate officially the edition of this year, Rehabilitates 2010, that will have the presence of Eleuterio Sánchez Vaca and Juan Fernández Retortillo García, for the rehabilitation of the Building Valhondo for Hotel Mr. Fernando in Cáceres; Francisco Hipólito Ojalvo and Carlos García Guevara, for the rehabilitation of Santa Ana Royal Monastery of Badajoz; José Luis Hernández Castro for the rehabilitation of the Episcopal Palace of Coria and other
rehabilitations in Cáceres; and Felipe Pascual Espáriz, for the rehabilitation of the Palace Carvajal Girón, in Plasencia.
Non from Extremadura projects that are presented in this occasion are the Sacral Art museum in Évora, Portugal, work of the architect Joao Luis Carrilho Da Graca; and the Restoration of the Monastery of Sant Llorenc Prop Bagá Barcelona, of Antoni González Moreno-Navarro.
Arqveocheck, one of the main Archeology companies and Historic-artistic Assets of the national outlook, sponsors and it drives for the second consecutive year conferences Rehabilitates for considering that the same are already a call for reference between architects dedicated to the rehabilitation of the Assets, that come to exchange experiences and knowledge.
+ www.regiondigital.com
Búsqueda para satisfacer el conocimiento de la actividad arquitectónica y tangentes que se generan. La idea es crear un espacio para divulgar los diversos proyectos en busca de nueva inspiración y de intercambio.