The perception that we have of the urban landscape is always multiple, lateral and sly. It is not only the vision the one that dominates the perception, the ear, the smell and the tact have an important paper. The amalgam of multisensory information that meets on having coexisted with an urban certain environment, constructs an archetype that of instantaneous form we confront with our local memory, or of similar places.
It is more, the way like us we relate with a certain landscape it comes strongly influenced by our state of mind. The same place can to us seem to be aggressive, when a few weeks before we were contemplating it with placidness. To finish of complicating everything, in an urban certain space they give themselves more or less repetitive guidelines throughout the day or the week, but they exist an endless number of aspects that do not repeat themselves and that are tied by the moment from the one that is observed. The light, the temperature, the station of the year, the meteorology, and a ready long billiard cue of interactions do that there is no an alone equal landscape, inside the same landscape.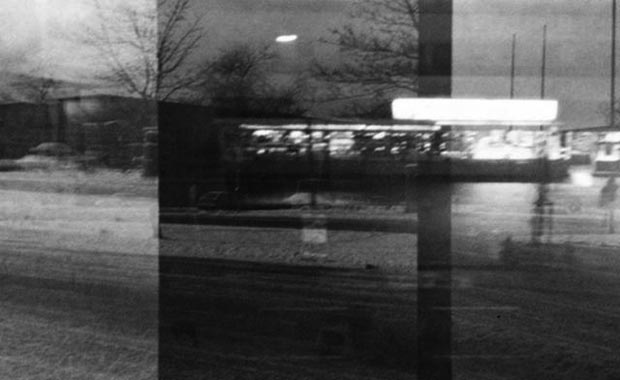 In other words, the construction of an urban landscape comes happened by an interactive constellation of stimuli and relations and not for a physical certain and sheltered reality. Already we know that the architecture never exists isolated. Every building has certain connection with others that are together with him, behind him, on having doubled the corner or in the same street, with independence of which his architect was claiming it or not.[1]
[…]
Miquel Lacasta
+ article is published in axonométrica
es cofundador en ARCHIKUBIK y también en @kubik – espacio multidisciplinario. Obtuvo un Ph.D. con honores (cum laude) en ESARQ Universitat Internacional de Catalunya UIC y también fue galardonado con el premio especial Ph.D (UIC 2012), M.arch en ESARQ Universitat Internacional de Catalunya, y se graduó como arquitecto en ETSAB Universitat Politècnica de Catalunya . Miquel es profesor asociado en ESARQ desde 1996. Anteriormente, fue profesor en Elisava y Escola LAI, y también en programas de postgrado en ETSAB y La Salle. Fue arquitecto en la oficina de Manuel Brullet desde 1989 desde 1995. Ha sido galardonado en "Taller Barcelona'96. El TGV, una oportunidad por estructurar la periferia ". Fue codirector del taller "Territorio Virtual, Límite Urbano" en ITSEM Guadalajara, México en 2000 y también codirector del taller "Ravalizar Barcelona" en ITSEM Guadalajara, México, y CCNY, Nueva York, EE. UU. En 2002, 2003 y 2004. Ganó el premio A + en 2010 por Sunion School en el Best Educational Building, The International Architecture Award 2008 en The Chicago Athenaeum por Colin's House y el primer premio en Corian Prize en 2006. Su obra ha sido expuesta en Barcelona , Madrid, Florencia, Cannes y en Le Pavillon de l'Arsenal en París. Varias publicaciones han sido reconocidas por su trabajo como Quaderns, ON, Arquitectura Plus, Piso, Arquitectura y Diseño, El País, ABC, La Vanguardia, Clarín, Sole 24 Ore, y otros. Recientemente realizó conferencias en ITSEM Guadalajara, México, Facolta di Architettura di l'Alghero, Italia, msa Münster School of Architecture, Münster Alemania, IBM Think Tank en París, Francia, y varias universidades y organizaciones en España. Recientemente fue galardonado con el ZAC RN5 en el concurso Vitry-sur-Seine, un Eco-distrito de 255 residencias sociales y privadas y una residencia de estudiantes en Ivry, y 32 apartamentos asistidos para personas mayores en Olesa de Montserrat.