Dart was treating itself about the fitting out of a place in ground floor of a building of housings in the periphery of Santiago for his use as headquarters of publishing. The place, strait and length has two fronts to two streets of pedestrian character of that we take advantage to raise an independent access from each of them.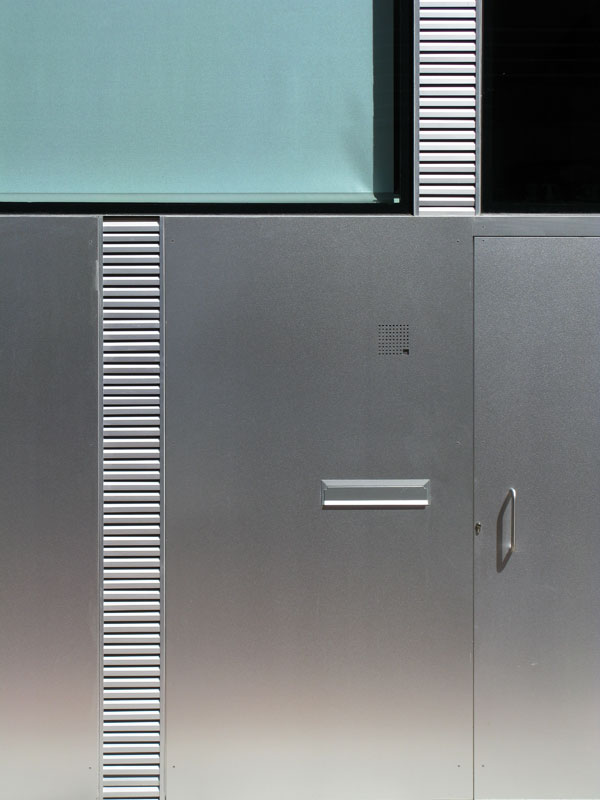 The project offer was defined by means of the construction of a great rack to store the books both of consultation and of own production of the office.
This rack of approximately 14 meters of length and 2,30 meters of high place disecciona functionally the place separating the zones of work from those of entry, bathroom and store.
The zones of work distribute in parallel to the rack with the location of two offices linked to each of two fronts to the street and a central zone of work jointly that connects them.
The offices and the central zone of work receive natural light from both fronts by means of big glazed hollows in the high half of the same ones.
The low part of the fronts is on the other hand more opaque to grant privacy and a certain anonymity to the interior spaces of work.
The construction is of minimums, governed by the minimal possible cost: the interior is dominated by this great rack that crosses the place, the soils are of concrete and the walls are the own brick of work painted, the new fronts were constructed by means of perfilería and plates of aluminium anodinado naturally.
Work: Dardo Offices
Location: Santiago de Compostela. Galicia. Spain
Authors: RVR Arquitectos (Alberto Redondo+José Valladares+Marcial Rodríguez)
Year: Project: 2008. Construction: 2009
Report: RVR Arquitectos
Photography: RVR Arquitectos
Búsqueda para satisfacer el conocimiento de la actividad arquitectónica y tangentes que se generan. La idea es crear un espacio para divulgar los diversos proyectos en busca de nueva inspiración y de intercambio.