Mountain is a space drawn with shades. A vector of subjetivación that projects the thought on the matter. Mountain introduces a space for the relaxation in an environment of stress and movement.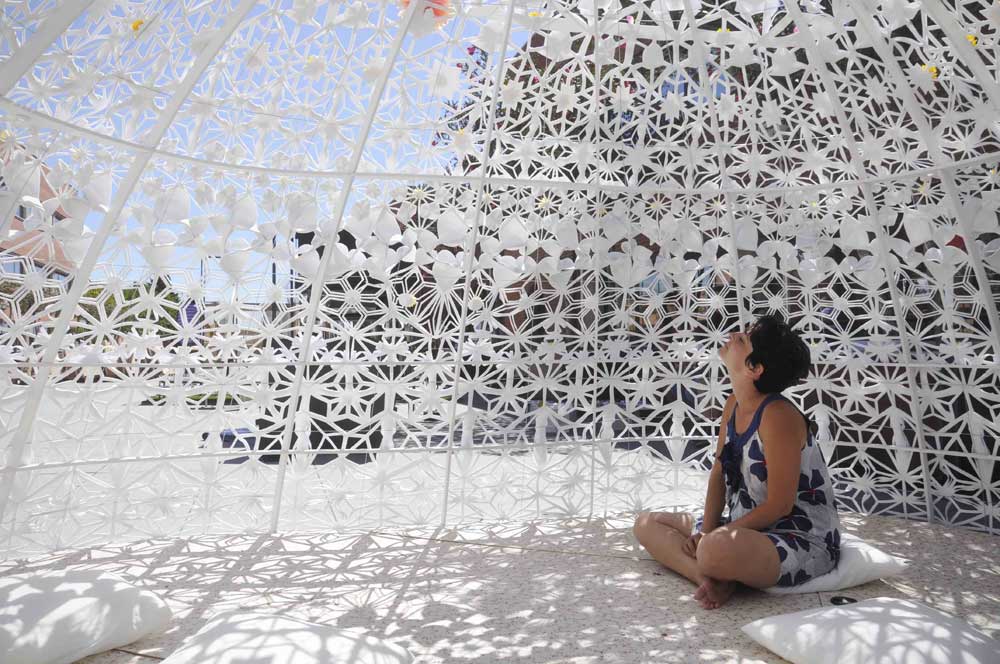 One structures of DM lacada in white composed by 5 horizontal sections and vertical 17 of 10mm thickness, a fabric supports of foam white with bosses inspired by the sensations who produce activities as being under the trees, the sound of the water in the river, or the flight of the butterflies.
Work: Mountain
Authors: takk-architecture [Mireia Luzárraga + Alejandro Muiño]
Location: Barcelona, Spain
Photography: Mireia Luzárraga + Alejandro Muiño
Búsqueda para satisfacer el conocimiento de la actividad arquitectónica y tangentes que se generan. La idea es crear un espacio para divulgar los diversos proyectos en busca de nueva inspiración y de intercambio.