Reason and city constitutes the first exhaustive and complete review of Manolo Laguillo's path (Madrid, 1953), from his first photographies done during the second half of the seventies, up to a selection of recent works, where there appear the principal lines of investigation developed by the photographer at present.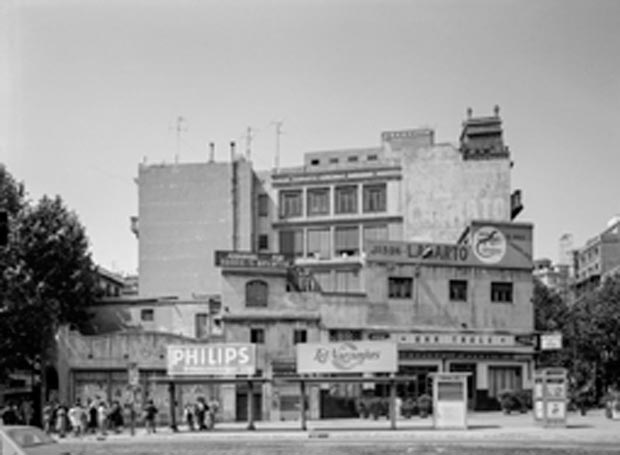 Inside this itinerary that it includes more than thirty five years, the city of Barcelona hoards a singular relevancy, though also other very significant series are gathered, as for example the article on the suburbs of Madrid, the photographies of Berlin after the fall of the Wall or, finally, the set of documents it brings over of the floods that destroyed Bilbao at the beginning of the eighties.
Besides these blocks linked to specific cities, it suits to emphasize the importance of Laguillo in the construction of a model of architectural representation who moves away from the simply descriptive codes, as well as his diverse approximations to the processes of turistificación from the Mediterranean Spanish coast.
The title of the project, Reason and city, it tries to indicate the importance of the metropolitan document in the work of the photographer and, at the same time, it tries to allude to a common characteristic in the cities portrayed by Laguillo: all of them demonstrate the back of the successive plannings, the consequences of a rationality not always proportionate.
Manolo Laguillo. Reason and city
Of June 21 to September 15, 2013
Búsqueda para satisfacer el conocimiento de la actividad arquitectónica y tangentes que se generan. La idea es crear un espacio para divulgar los diversos proyectos en busca de nueva inspiración y de intercambio.