Next Wednesday, the 8th from May to 20 a.m., it will take place in the Lounge of Degrees of the Faculty of Economic of To Corunna, the chat / colloquium "The studies of Planning and Management for the Desearrollo Territorial in Galicia", in that there will take part Rubén C. Lois (Professor of Geographical and Regional Analysis of the USC) and Marcos Valcárcel (Titular Teacher of the Area of Geography of the USC).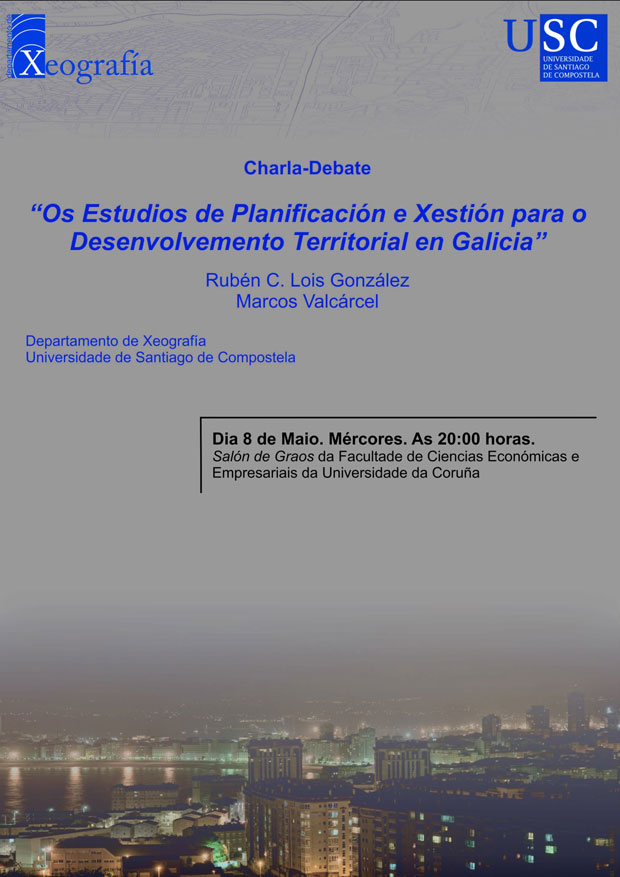 The access will be free up to completing the appraisal.
+ info
Búsqueda para satisfacer el conocimiento de la actividad arquitectónica y tangentes que se generan. La idea es crear un espacio para divulgar los diversos proyectos en busca de nueva inspiración y de intercambio.