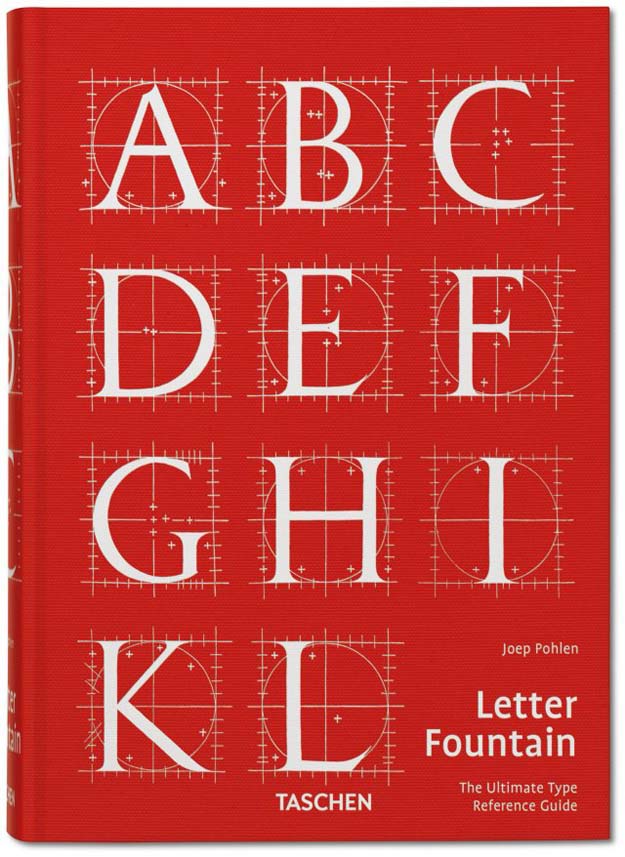 Going back so behind as to the first efforts of the man to communicate with visual signs and drawings, Letter Fountain is the typographical completely only manual, now also availably to a reasonable price for students.
Apart from examining the form and the anatomy of all the letters of the alphabet, as well as the signs of punctuation and other special characters, the book shows us more than 150 types, his origins and the characteristics of every source, explained visually with tables at full length that include information about the climbed one and the thickness of the characters, as well as useful alternatives.
The cross-references allow to place the typographies in a more wide cultural and visual context, since they compare important designs with works of art and artistic crucial movements, from the times of Gutenberg up to today. Likewise, special support is done in the aesthetics of the digital age and the choice of the typography most adapted for every task. This work is completed by the comparative one detailed between the fonts with and without auctions, a study on the systems and the indications of measures, advices on typographical procedure and a manual to create digital sources.
The extensive appendix includes a general index, an index of fonts, an index with more than 250 designers of typographies, an exhaustive index of companies of the typographical industry, a glossary and a bibliography.
The Dutch original edition, Letterfontein, received the Certificate of Typographical Excellence of the Type Directors Club (TDC) of New York in 2010 and the Prize of Design Network Dot del Design Zentrum Nordrhein-Westfalen of Germany.
On the publisher and author:
Joep Pohlen and Geert Setola are graphical designers, both dedicated body and soul to the professional typography. Joep Pohlen founded the publishing Dutch Fontana Publishers in 1994 and it has gained diverse prizes with different works on design of types and of books.
Búsqueda para satisfacer el conocimiento de la actividad arquitectónica y tangentes que se generan. La idea es crear un espacio para divulgar los diversos proyectos en busca de nueva inspiración y de intercambio.