«Los más hermosos y sorprendentes "edificios verdes". Proteger el medio ambiente no solo es una opción interesante, es la actitud más inteligente.»

Stern.de, Hamburg, Alemania
Philip Jodidio y la editorial Taschen, editan el volumen número 1 de la serie Green Architecture Now!. Este número, con los subtítulos de arquitectura verde, arquitectura ecológica y arquitectura sostenible, reune obras de distintos estudios del mundo (David Adjaye, Tadao Ando, Shigeru Ban, Ecosistema Urbano, etc) que han tenido presente en la concepción de los proyectos, el impacto que estos tendrían sobre el medio ambiente.
"La huella ecológica es considerada en la actualidad uno de los indicadores más relevantes para evaluar los impactos generados sobre el medio ambiente, y puede ser usado conjuntamente con otros indicadores, como la huella de carbono."

Solís Guzmán
Though the concept of ecological fingerprint1 is present as project element in all selected works, Philip Jodidio, he considers that of this selection of ecological projects, might be summarized with in three of the works published in monographic this one.
You happen and judge same.
Note:
1 The methodology of calculation applies the indicator to the resources (energy, water, workforce, materials of construction, etc) employees and the residues generated in the process of construction of the residential building, obtaining what extension of equivalent surface would be necessary to supply these resources and to absorb these residues.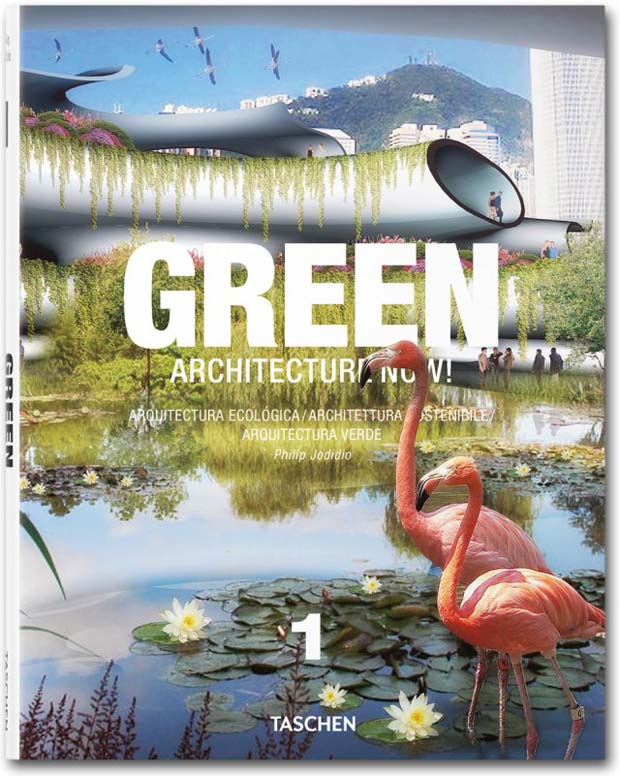 The ecological impact of the new constructions, once secondary consideration, has turned in the last years into a crucial matter. The buildings badly designed devour natural resources and contaminate his environment. In an age in which there have gone off the energetic costs and the environmental degradation, the need of a sustainable and energetically efficient architecture turns out to be basic. The present volume analyzes the emergent aesthetics and he us presents to the architects, artists and offices at the head of a new green architecture, between which emphasize Tadao Ando, Shigeru Ban, Diller Scofidio + Renfro, Zaha Hadid, Morphosis and many more.
Philip Jodidio (born in 1954) he studied history of the art and economy in Harvard's University and was a publishing chief of the magazine Connaissance des Arts during more than twenty years. Between his publications, we find the series Architecture Now! Of TASCHEN, as well as the monographs on Tadao Ando, Norman Foster, Richard Meier, Jean Nouvel y Zaha Hadid. It is recognized in the whole world as one of the more popular writers of architecture.
Text pre-image, Alberto Alonso Oro. Afterimage, Taschen