Hamlet. Don Quijote. Faust they die at the end of the representation.
Also the Pavilion of Germany is dressed, at the same time scene and actor of a representation, necessarily, piece to piece.
Because from his beginnings, the modern project has found in the decomposition of the form – of the individual, of the values – a paradoxical refuge, good different from the fatality of the classic destination: only it is capable of remaining that one that goes forward in search of his own dispersion. In his disappearance, disuelto in his own reflections, the Pavilion leaves and gives place to the presence of a clamorous emptiness, an absence fills of sense, a complete architecture, which it could have followed visiting in Barcelona in his own emplacement, up to having being replaced recently by a theme park of appearance miesiana.
"The work of Barcelona was a luminous instant in my life"

Ludwig Mies van der Rohe. 1957.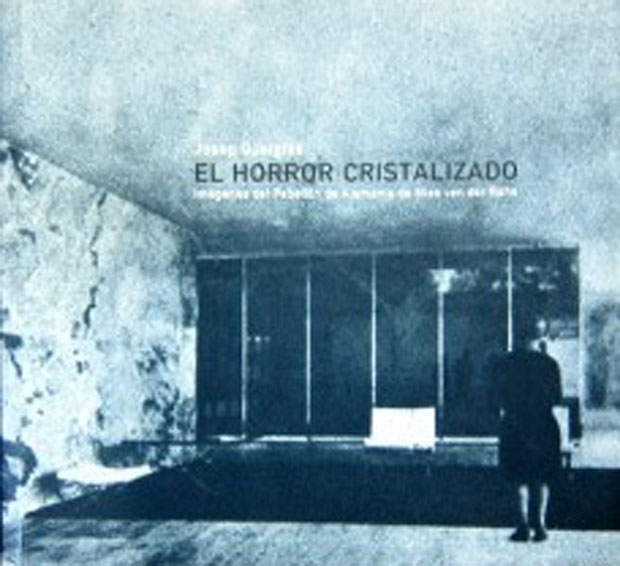 The crystallized horror. Images of the pavilion of Germany of Mies van der Rohe
Josep Quetglas Riusech
Actar, Barcelona; 1º edition, 2001
Spanish
Rustic binding
192 pages
16,5 x 15,5 x 2 cm
photos
ISBN 978-84-95273-52-9
Búsqueda para satisfacer el conocimiento de la actividad arquitectónica y tangentes que se generan. La idea es crear un espacio para divulgar los diversos proyectos en busca de nueva inspiración y de intercambio.