Jesus Sanchez, Business manager for Spain and Portugal of the British company VI-SPRING, specialist and pioneer from the year 1901 in the manufacture of mattresses and bases using always natural materials, it will exhibit in a didactic way, the different options that nowadays exist to obtain a good rest.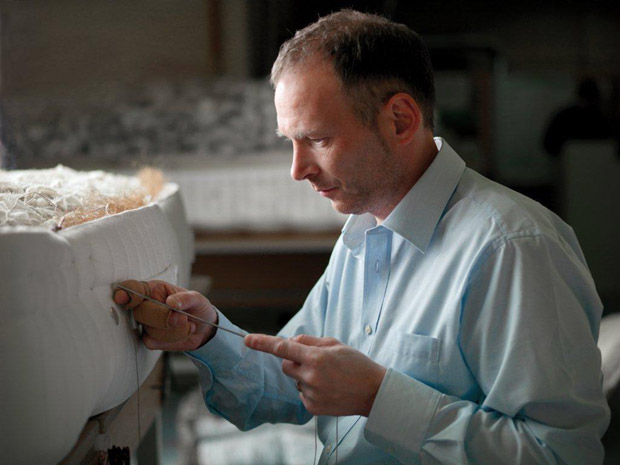 During his presentation, the craftsman Mark Clapton will realize the labor of assembly of a mattress, assembling all the interior materials and the sewing of the same one. Later, a holding a permit visit will inaugurate an exhibition of different solutions that guarantee the maximum comfort in the rest that will remain exposed in our facilities.
Between the assistants to the act, 3 bonds will be avoided to stay in the Hotel MARCO of Vigo, where artesanalmente will be able to experience the sensation of a realized bed and with natural materials.
The rest is not a luxury
Chat – colloquium Jesús Sánchez
Espacio SIRVENT
On November 14 at 20:00
+ info
Búsqueda para satisfacer el conocimiento de la actividad arquitectónica y tangentes que se generan. La idea es crear un espacio para divulgar los diversos proyectos en busca de nueva inspiración y de intercambio.