The gallery ROM for Kunst og Arkitektur, in Oslo, specialized in art and architecture, honours the Spanish architect J. Blacksmiths. The sample tries to turn into a point of meeting and reflection on the relation between the art and the architecture, the new museums and the culture as infrastructure. Juan Herreros is A Professor in the universities Technical of Madrid and Columbia of New York, activity that Blacksmith reconciles with his study Architects, is known by his particular philosophy of work, based on the creation of collaborative platforms in which there are invited clients, technical personnel and agents involved in every project. His more important work is the design and construction of Bjørvika's advanced neighborhood (Special Mention of the Biennial show of Spanish Architecture) and the Museum Edward Munch, both in Oslo, cattles in 2009 after an international contest.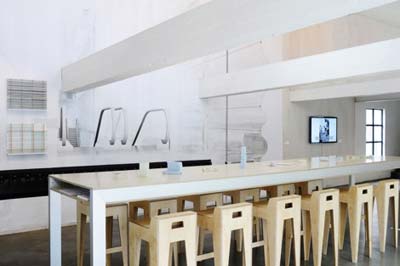 The Gallery ROM of Oslo where there will take place the exhibition ' The Banquet ' | elmundo.es
[…]
+ article is published in elmundo.es
Búsqueda para satisfacer el conocimiento de la actividad arquitectónica y tangentes que se generan. La idea es crear un espacio para divulgar los diversos proyectos en busca de nueva inspiración y de intercambio.