Niall Binns's conference on Thursday, the 2nd May at 11:30 in the lounge of acts of the Technical Top School of Architecture of A Coruña, with the title "Nicanor Parra: From The antipoem to the visual appliance", inside the I Seminario of Poetry and Knowledge. Poetry in times of misery.
Nicanor Parra's antipoems are tools for the creative dissent. Niall Binns approaches this special connection connection between poetry, visual art and architecture.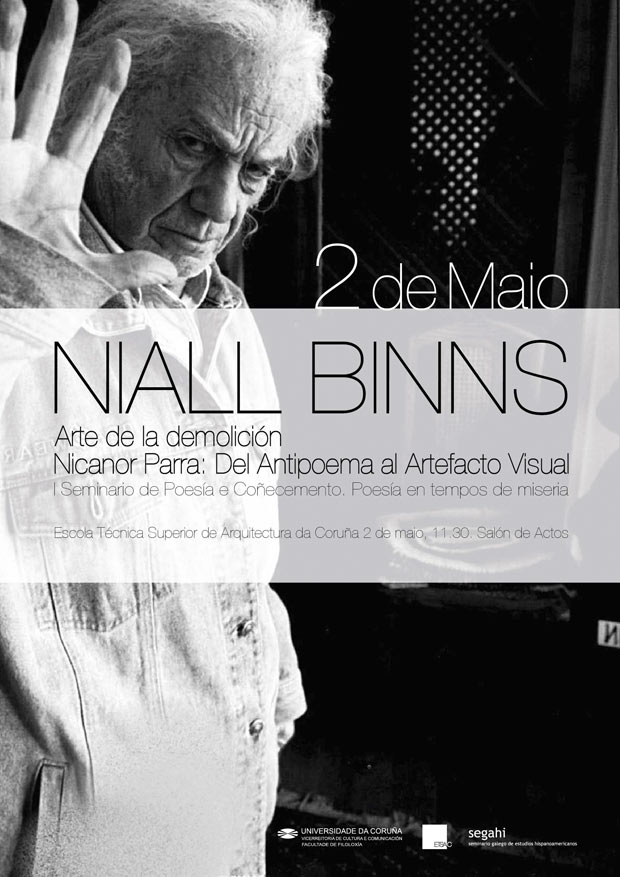 Búsqueda para satisfacer el conocimiento de la actividad arquitectónica y tangentes que se generan. La idea es crear un espacio para divulgar los diversos proyectos en busca de nueva inspiración y de intercambio.