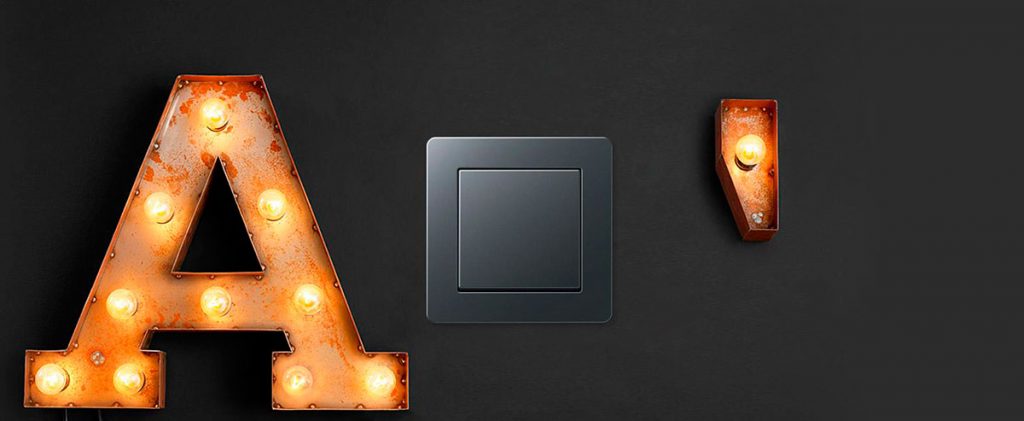 A Flow and A 550 are the two new designs with which Jung, the European leader in electrical systems, building automation and home automation, updates and extends its A Series of electrical mechanisms, thus responding to the needs of the real estate market, which requires not only modernity at a competitive price, but also the possibility of installing innumerable applications, from lighting, temperature, control of blinds or music, to intelligent systems for homes, offices, commercial premises, etc. with a unified and attractive design.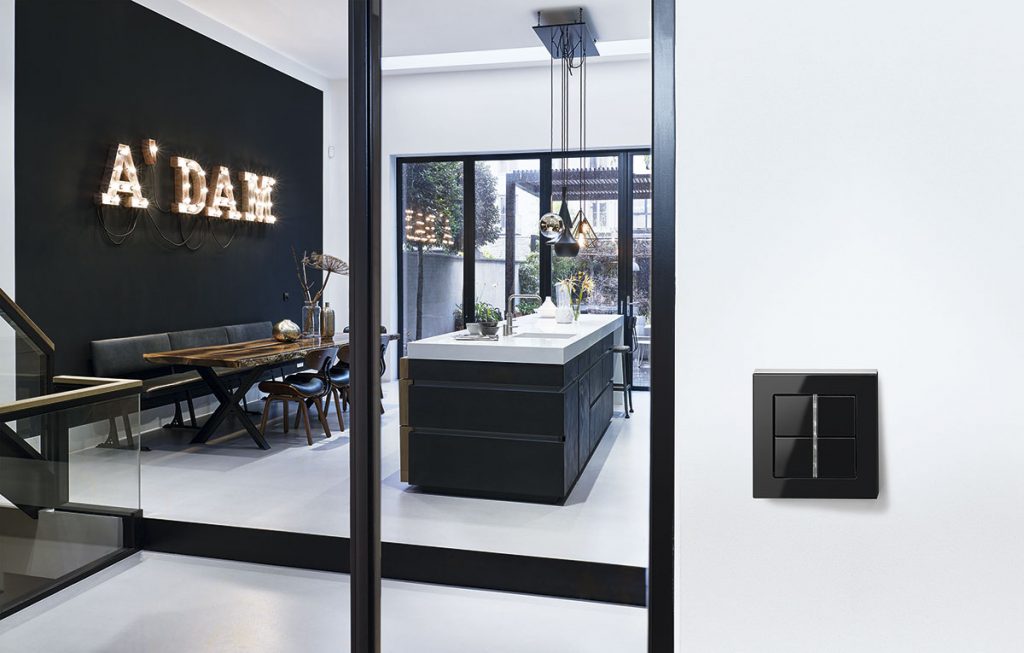 The A Flow range shows a more youthful appearance, but retains the characteristic edges of the A Series but slightly rounded. It is available in four timeless colors: alpine white, black, aluminum and matt anthracite, all made of shock-proof thermoplastic material.
Its lines, light and harmonious, are easily integrated into a wide variety of furniture and decoration styles, even the most eclectic and unorthodox, so the choice of A Flow by Jung will remain current and elegant no matter how the fashions change .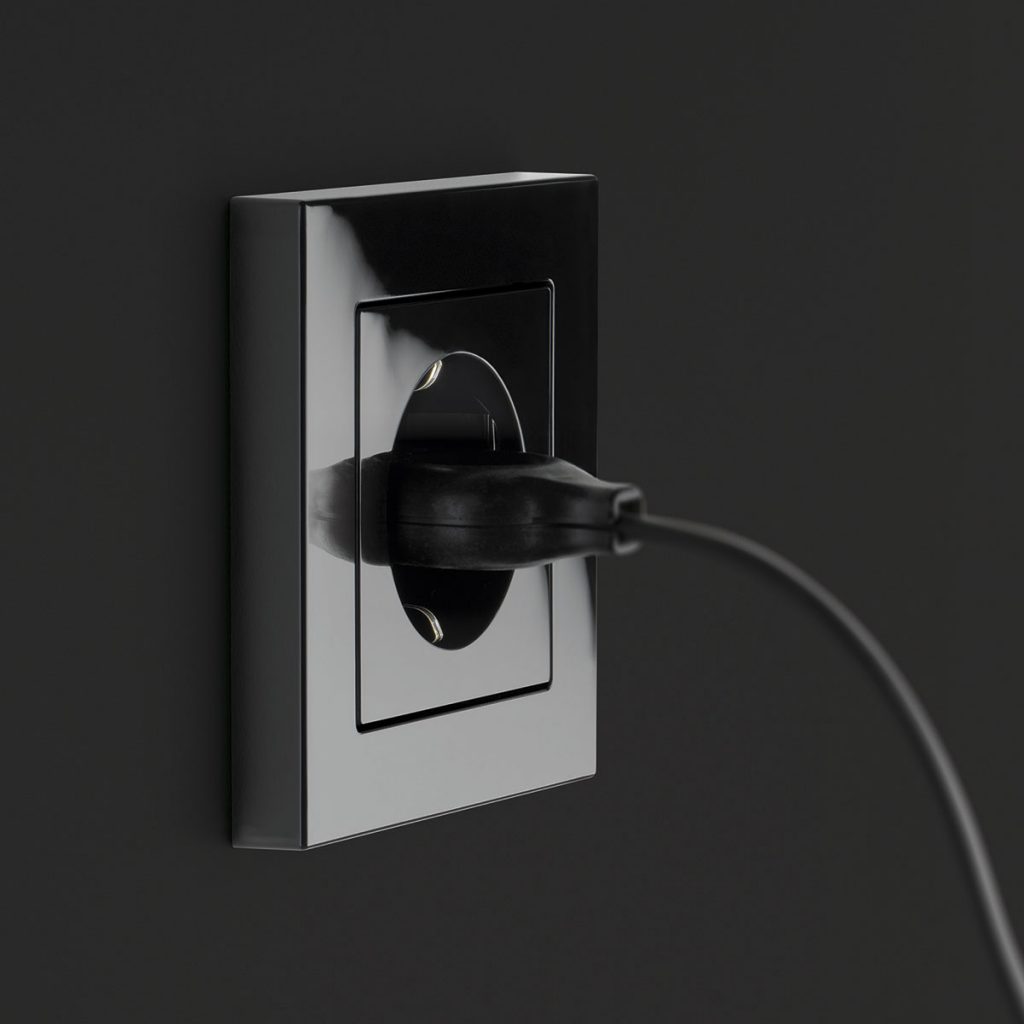 On the other hand, the A 550 program offers a very clear and simplified design, within the timeless minimalism that characterizes other ranges of Jung electrical equipment. The German manufacturer has taken care of the proportions in the Series A 550 to communicate solidity and stability, perfectly complementing the latest styles of decoration.
Whether in classic black or in an elegant matt anthracite, the A 550 Series inherits the formal roundness of the original A Creation series, capable of imposing its presence in any décor.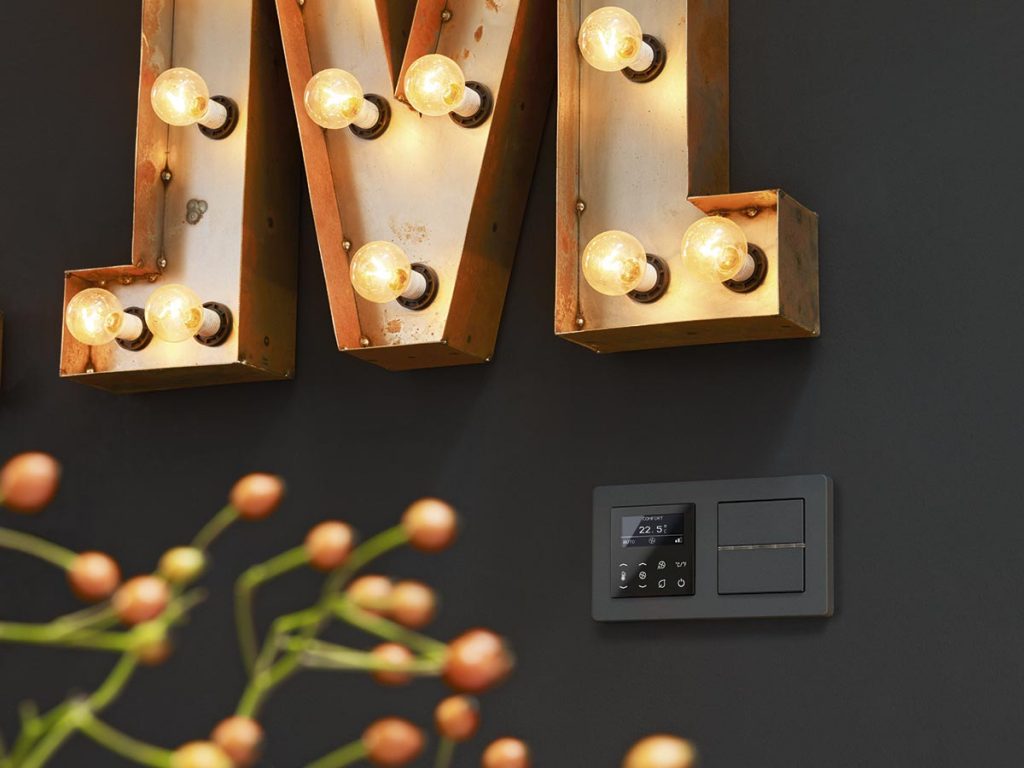 A large number of mechanisms and devices compatible with both the A Flow Series and the A 550 are available, since both models are based on the 55 mm A Series. This opens the door to the control of devices of KNX automation systems, such as eNet, installations with the new LB Management or intercom systems.
The frames measure 85x85mm and have a bottom of 10mm, although they can be mounted in single or multiple configurations. Both designs are available in the high-gloss alpine white and black colors, as well as the lacquered purist aluminum and matt anthracite.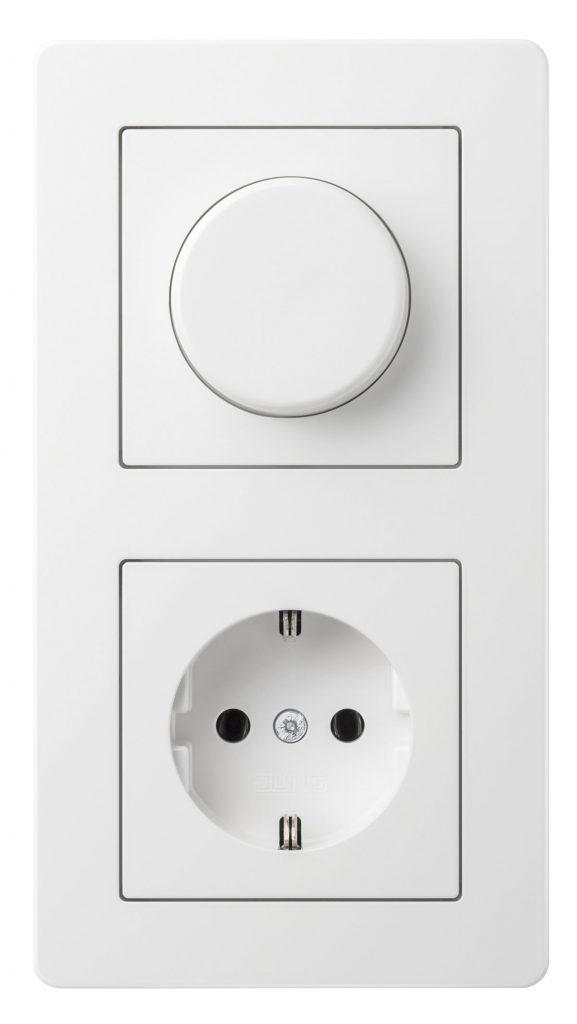 In addition, a wide range of international plug standards is available, as well as an inscription kit consisting of five types of adhesive labels and a mounting adapter to position the labels on the frames.
This confirms the commitment of the German manufacturer with the tertiary sector, in which hotels, offices and shops enjoy in the Jung catalog an extensive range of solutions with the latest technology, as well as a wide variety of designs and colors.
Búsqueda para satisfacer el conocimiento de la actividad arquitectónica y tangentes que se generan. La idea es crear un espacio para divulgar los diversos proyectos en busca de nueva inspiración y de intercambio.