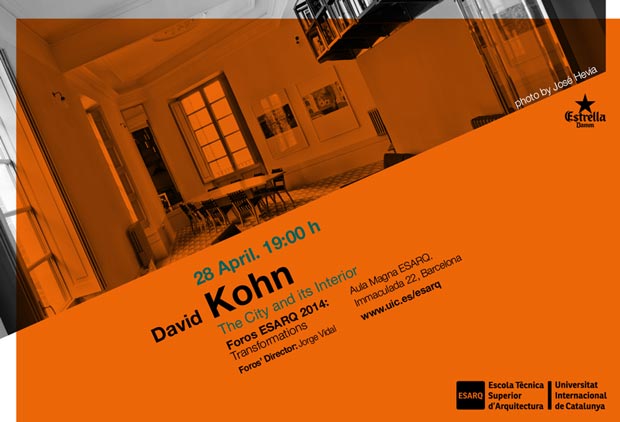 In this occasion he accompanies us in British architect David Kohn who will speak on "The City and its Interior" where he will explore the relation between the domestic interiors and the city from some of his last works.
David Kohn estudió en Cambridge y Columbia y trabajó con Caruso St John antes de crear su propio estudio David Kohn Architects. Fue premiado como Young Architect of the Year en 2009 y obtuvo el House Architect of the Year, en 2010. El año pasado recibió el World Interior of the Year, con la remodelación de un apartamento en Barcelona. Además, David es profesor en la London Metropolitan University.
Búsqueda para satisfacer el conocimiento de la actividad arquitectónica y tangentes que se generan. La idea es crear un espacio para divulgar los diversos proyectos en busca de nueva inspiración y de intercambio.