The recent edition of the Notebooks of Trip of the arq. Mario Roberto Alvarez, comes to occupy a place up to today despised by the modern historiography. With a careful design that he understands from the general aspect of the book (that of a moleskine, the most famous of the passbooks of notes of the traveler) up to a graphical design that, provilegiando the sketches, complements them with punctual descriptions and original explanations. The chronicles correspond to the trips realized at the end of the 30s, with a young person architect newly received visiting Italy, France, Holland, Belgium and Germany, that is to say the European geography where they matured the modern concepts, in a stage that though already it had incorporated the processes of change began to suffer the consequences of the worst of the guerras of the 20th century.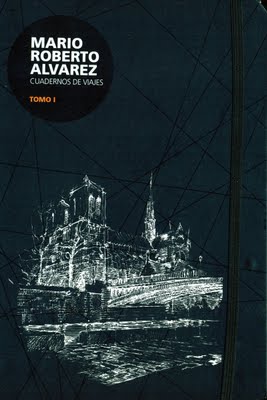 […]
Martín Lisnovsky
+ article is published in arquitectura+historia
Búsqueda para satisfacer el conocimiento de la actividad arquitectónica y tangentes que se generan. La idea es crear un espacio para divulgar los diversos proyectos en busca de nueva inspiración y de intercambio.