Recolectores Urbanos. It provides tools to the investigators who allow to give major performance and improves the quality of his investigation. His products are thought to improve the transfer of knowledge of the investigators to the company.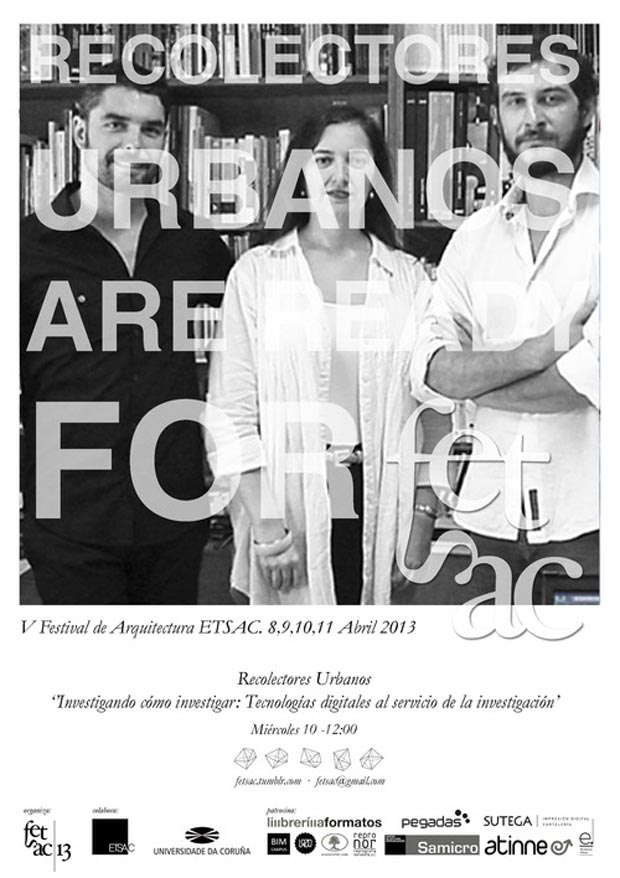 'Investigating how to investigate. Digital technologies to the service of the investigation'
On how to manage, how to generate and to manage the resources that we we all handle today from a perspective opened for the shared use (open source), and also on the importance of the identity foxgloves of the students as tool to construct a professional profile during the formation.
WEB: www.recolectoresurbanos.com
FB: Recolectores urbanos
TW: @eRecolectores
V Festival de Arquitectura ETSAC
Conferencia Recolectores Urbanos
on Wednesday, the 10th – 12:00 h
+ info

Búsqueda para satisfacer el conocimiento de la actividad arquitectónica y tangentes que se generan. La idea es crear un espacio para divulgar los diversos proyectos en busca de nueva inspiración y de intercambio.