It comes to be published by the ETSAC a new delivery of the Fascicles PFC of the ETSAC. This number includes the project of the Hotel in Pantín, Centre of Interpretation in Borneiro, Library in Mesoiro, Aulario in Elviña and House in the Parrote as well as an anthology of diverse subjects. It accompanies  of diverse analytical articles realised by professors related with the PFC. The students to which published them  the PFC can withdraw a willing copy to his name in the goal of the ETSAC.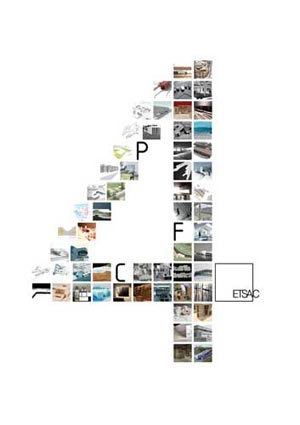 Sale and distribution in Bookshop Formats  [www.libreriaformatos.com]
+ article is published in E.T.S.A.C
Búsqueda para satisfacer el conocimiento de la actividad arquitectónica y tangentes que se generan. La idea es crear un espacio para divulgar los diversos proyectos en busca de nueva inspiración y de intercambio.