The work of the designer and construction Frenchman Jean Prouvé (1901-1984) comes to Madrid with the exhibition ' Made beauty ', in the gallery Ivorpress, comisariada for the architects Norman Foster and Luis Fernandez-Galiano. The "architect – engineer", since it was nicknaming Him Corbusier, was looking for the maximum utilization of the technologies and the available materials. One of the best examples of his philosophy is the House 6×6, present in the exhibition thanks to a reproduction of this prefabricated housing of, obviously, 36 square meters. Prouvé constructed it for harmed of the Second World war, and it is a good example of his interest for the lightness and the industrialization in the architecture, but also for his idea of constructing of rapid and cheap form. The sample, with 190 pieces, is a retrospective of his work with drawings, photographies, models and building chunks.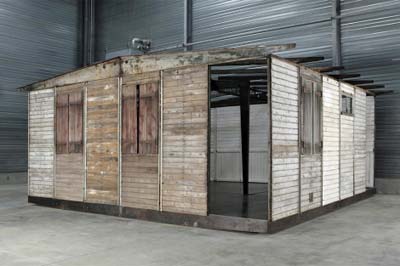 The 6×6 House, prefabricated housing | IvoryPress | elmundo.es
[…]
Noelia Ramos
+ article is published in elmundo.es
Búsqueda para satisfacer el conocimiento de la actividad arquitectónica y tangentes que se generan. La idea es crear un espacio para divulgar los diversos proyectos en busca de nueva inspiración y de intercambio.