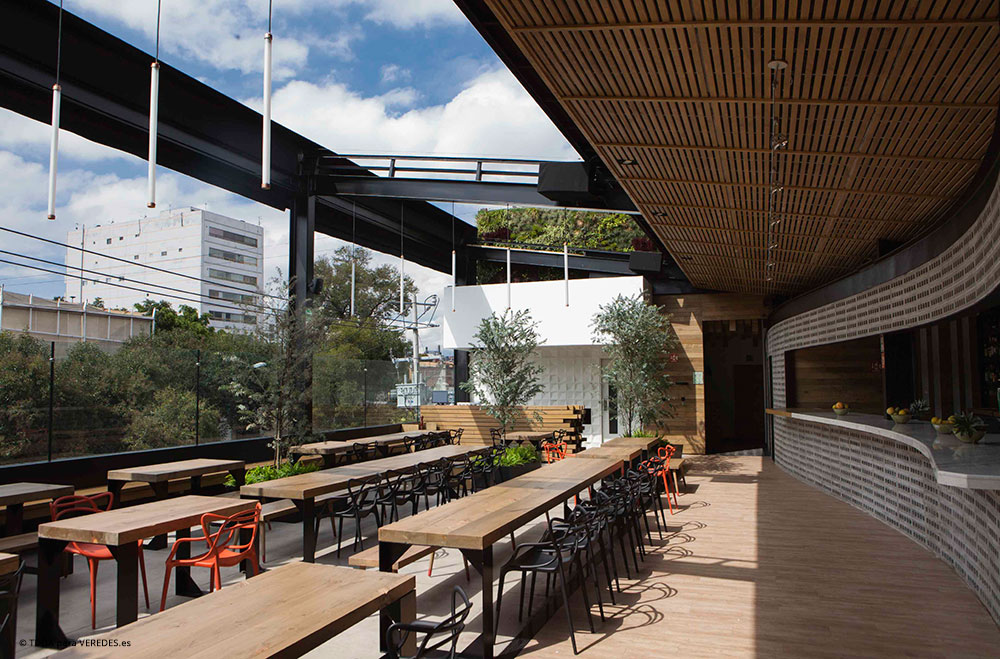 The creative process for this project, experiment multiple facets in different levels. The evolution of schematic design to executive project was constructed on the basis of a deductive process of collaboration and capture of decisions. Balmori Rooftop Bar is a project that North is born of the need of public space in the Rome.
The site shows the only potentials; it is one of few bars in roofs of the city of Mexico and the only one of 300 square meters. Balmori was designed by the aim to create an innovative and cheerful space that offers the opportunity of disconnection of the urban mass.
In the age of technology and globalization, these particles of the ciudad behave as the lungs of the metropolis. Our design integrates architecture. Architecture of landscape, graphical design, industrial design.
Work: Balmori Rooftop Bar
Author: Taller David Dana Arquitectura
Location: Zacatecas 139 2do piso, Cuauhtemoc, Roma Norte, 06700 Ciudad de Mexico, CDMX, México
Client: Franco Akerman
Date: 2015
+ tallerdaviddana.com
Búsqueda para satisfacer el conocimiento de la actividad arquitectónica y tangentes que se generan. La idea es crear un espacio para divulgar los diversos proyectos en busca de nueva inspiración y de intercambio.