PETER ZUMTHOR, PRIZE PRITZKER OF ARCHITECTURE 2009
East book gathers a conference given in June, 2003 by Peter Zumthor in Wendlinghausen's castle, in the frame of the Festival of Literature and Music of Germany. In her, the author thinks about the capacity of the buildings and his environments to offer a good place to the people for the development of his lives. His reflections use as magnificent bridge of connection between the buildings of the own Zumthor and his relation with the environment.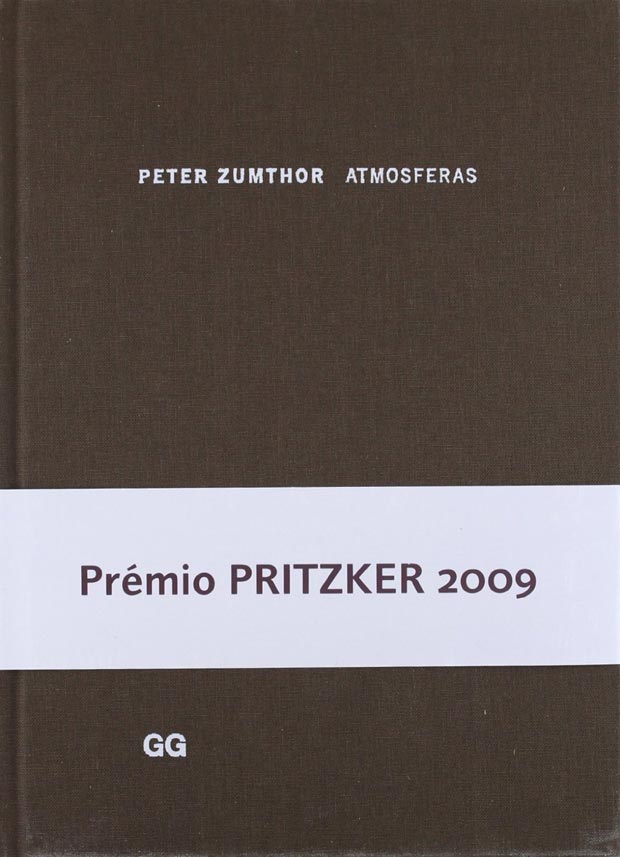 Peter Zumthor (Basilea, 1943) was formed as cabinet-maker, designer and architect in the Kunstgewerbeschule of Basle and in the Pratt Institute of New York. It was employed at the Department of Conservation of Monuments of Graubünden's Swiss canton and from 1979 it has his own office in Haldenstein, Switzerland. He is a teacher in the Accademia I gave Architettura de la Università della Svizzera Italiana in Mendrisio, Switzerland, and he has been a teacher invited in diverse universities of the whole world.
Between his more important works they stand out: copulation of the archaeological Roman deposit (Chur, Switzerland, 1986), Sogn Benedetg's chapel (Sumvitg, Switzerland, 1988), housings for pensioners (Chur-Masans, Switzerland, 1993), thermal baths (Waltz, Switzerland, 1996), Kunsthaus Bregenz (Bregenz, Austria, 1997), pavilion of Switzerland in the Universal Exhibition (Hannover, Germany, 2000), I centre of documentation ' Topography of the terror ' prefabricated pieces (Berlin, Germany, 1997; project interrupted by the regional government), Kunstmuseum Kolumba (Cologne, Germany, 2007) and chapel Bruder Klaus (estate of Scheidtweiler, Mechernich, Germany, 2007).
His work has been gathered in exhibitions and numerous specialized publications and in the monograph Peter Zumthor: Works. Buildings and Projects 1979-1997 (Lars Müller, Gully made by rainwater, 1998). It has received the Prize Pritzker of Architecture 2009 and the Royal Gold Medal of architecture 2013.
Búsqueda para satisfacer el conocimiento de la actividad arquitectónica y tangentes que se generan. La idea es crear un espacio para divulgar los diversos proyectos en busca de nueva inspiración y de intercambio.