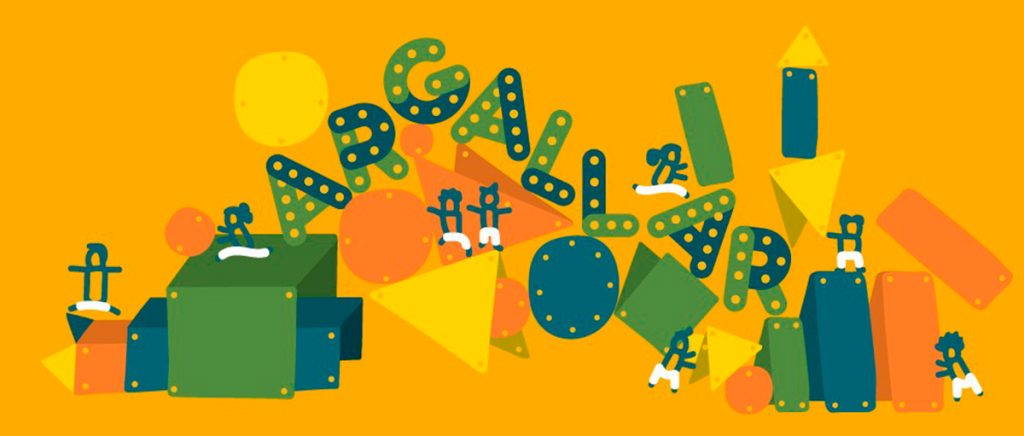 ARGALLAR is a great compendium of games compendium based on architecture and based on a concept: the spaces of relationship generated through the game.
Girls and boys playing are the exhibition itself, the game builds this space, which encourages and incorporates multiple variants, generating autonomy, freedom and places of relationship between its players.
For that, different game areas are created, where the actions overlap and cohabit. As if it were a great toy, ARGALLAR tries to stimulate the imagination of visitors, without trying to end the game, but multiple continuations.
The character of the architectural spaces destined for the exhibition reinforce the idea of the proposal.
ARGALLAR with its geometric construction games will be a pleasant experience for adults and children.
In the space where we can develop the actions, we will enjoy a type of game, for every possibility and convenience.
It is, in short, to offer a space where time will pass in an unforgettable way, full of the greatest joy, with the interesting and dynamic recreational devices that will be available in the Gaiás Center Museum available to all audiences.
Búsqueda para satisfacer el conocimiento de la actividad arquitectónica y tangentes que se generan. La idea es crear un espacio para divulgar los diversos proyectos en busca de nueva inspiración y de intercambio.